Turkish policemen killed by suicide bomber in IS cell raid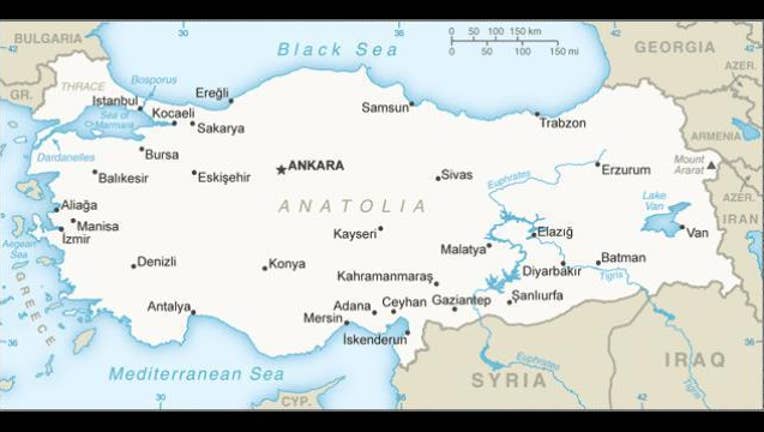 ANKARA, Turkey (AP) — Two policemen who died while storming a suspected Islamic State group cell in a city in southeast Turkey were killed by a suicide bomber, Turkish authorities said Tuesday.
Police raided a house used by the extremists in Diyarbakir city on Monday, triggering a clash that left the two policemen and seven IS militants dead. About 15 suspected militants were detained and the government labeled the raid as an important blow to an IS cell in Turkey.
Authorities initially said the officers died from booby-trap bombs while breaking down the door. But a statement released Tuesday by the region's governor's office said: "Two policemen were martyred and five security force members were injured during the operation as a result of a suicide bomber blowing himself (or herself) up."
Bomb-making materials and arms were seized during the raid, the statement added.
It was not clear if he or she was among a group of suspects which police have named as possible suicide attackers planning to carry out bombings in Turkey.
Turkey stepped up operations against the IS extremist group following two suicide bombings of a peace rally in Ankara on Oct. 10, which killed 102 people. The government came under intense criticism for failing to prevent the attack and media reports have said one of the bombers was known to authorities as a possible suicide attacker.
On Tuesday, police detained some 30 IS suspects in raids in the central Turkish city of Konya and in the nearby town of Cumra, while a further 21 people were detained in Istanbul, the state-run Anadolu Agency reported.
Turkey's military said 17 IS militants were detained in the border province of Kilis while trying to sneak across into Syria.