Tripp Halstead has 'absolute best day' on Sunday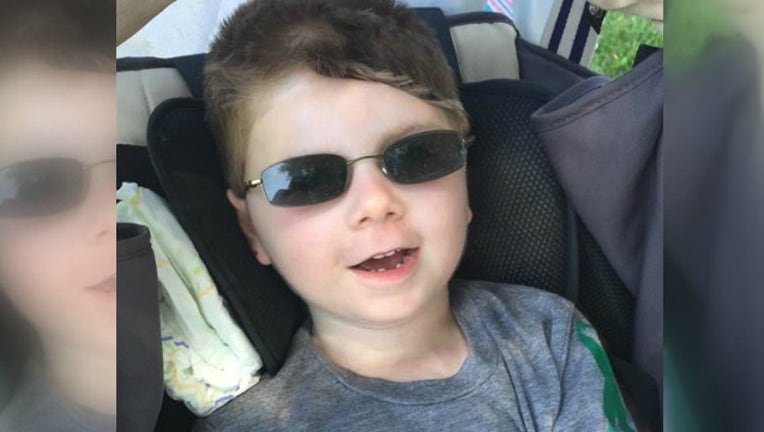 article
Stacy Halstead said her son, Tripp, had the "absolute best day" on Sunday. 
"As I was praying last night I teared up thinking about it," she said on Facebook Monday morning. 
Stacy said Tripp, who was critically injured when a tree limb fell on him several years ago, was incredibly happy on Sunday. 
"He did nothing special. He didn't speak. He didn't push a button, he didn't kick a ball, he didn't enjoy any food BUT he smiled ALL day!"
Stacy said Tripp was smiling for no apparent reason.
"He was just happy! When Tripp's happy, I'm happy!" 
According to Stacy's Facebook post, they spent the day at Crow's Lake spreading awareness about Williams Syndrome. 
Tripp was originally scheduled to have skull surgery a few weeks ago, but was hospitalized prior to surgery. Stacy told FOX 5 because of this, doctors moved the surgery to May 11. Following his skull surgery, he'll undergo spine surgery.
Follow Tripp Halstead Updates on Facebook for more. 
Thank you for all the prayers and support. Love you all.