Train derails near Sugar Land, closing several railroad crossings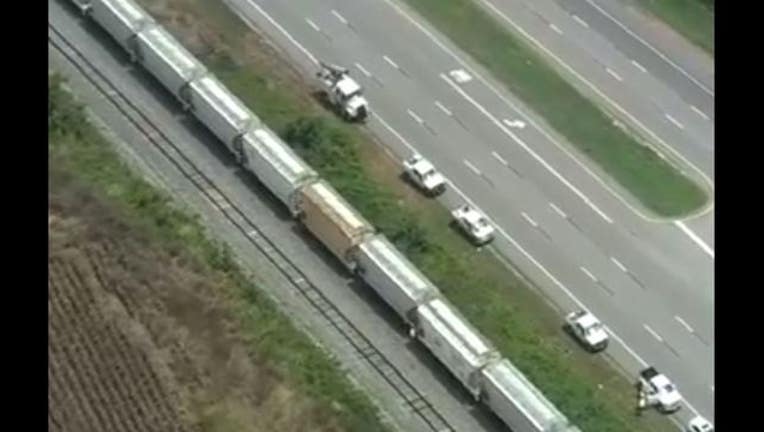 article
SUGAR LAND, TX - Authorities say that all railroad crossings through Sugar Land from Main Street to Easton Avenue are now blocked.
A train derailment just west of Sugar Land has caused the railroad crossing arms to remain down, and there's damage to several crossings. There are no reports of injuries. Union Pacific anticipates the crossings to be closed for an extended period of time while they remove the derailed car and make repairs to the crossings.
For real-time traffic and railroad crossing updates, visit http://its.sugarlandtx.gov/traffic.