Toxic exposure lawsuit filed against Intercontinental Terminals Company LLC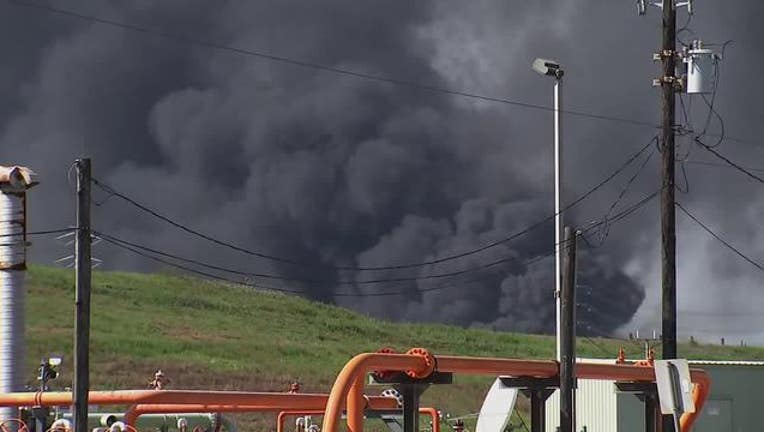 HOUSTON (FOX 26) — Attorney Benny Agosto Jr. has announced a lawsuit filed against the Intercontinental Terminals Company LLC on behalf of clients complaining of exposure to toxic chemicals released as a result of a fire at the facility.
Clean-up operations continue at the ITC Deer Park facility, Tucker Bayou and Houston Ship Channel near Deer Park.
More than 1,100 federal, state and local first responders, agents, and environmental cleanup contractors have been working to remove product from affected areas.
Air and water quality updates are available on the ITC website.
The Coast Guard Captain of the Port opened the San Jacinto River to allow for vessel traffic during daylight hours only.
The Houston Ship Channel remains closed to traffic between Tucker Bayou and HSC Light 116 with the exception of coordinated vessel movement by the Coast Guard and closed for cargo operations from HSC Light 139 to HSC Light 129.
The Claims Hotline for affected residents are 346-263-9766.