Thief takes pricey headstones in Pearland, mourning families want them back
PEARLAND, Texas - Grieving families in the Houston area and in other parts of the country are wondering who would steal their loved ones' headstones.
Custom headstone designer Keldrin Rydolph of Pearland creates elaborate, hand-carved work for families in mourning. Four headstones were sitting inside his trailer, parked in front of his shop, RMB Monuments, on Main Street. On Apr. 24 at around 2:40 a.m., Ring camera footage shows an unknown man walking around the property. 
SUGGESTED: Houston shooting: Multiple victims shot in deadly shooting in NE Houston
Pearland Police show up shortly after in response to a suspicious activity alert from an alarm system. Police reported no activity when they arrived.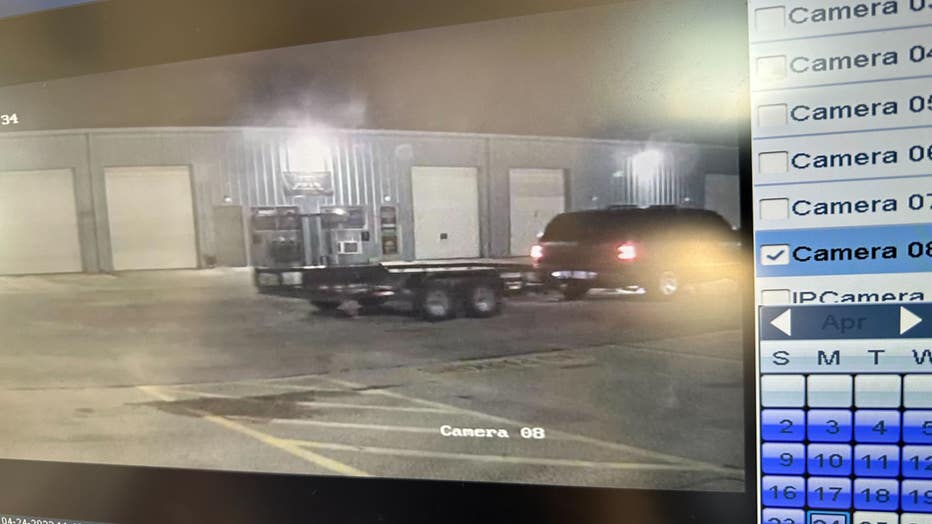 Surveillance image of a late model Chevy Tahoe used in the theft of a trailer with headstones inside in Pearland.
At 4:58 a.m., surveillance shows that same man attaching the trailer to the back of a late model Chevy Tahoe with matte black paint and driving it off the lot. The license plates on the SUV were not visible on camera, and the headstones were still on the back of the trailer. All the pieces, plus equipment and the trailer itself, are estimated to cost $30,000.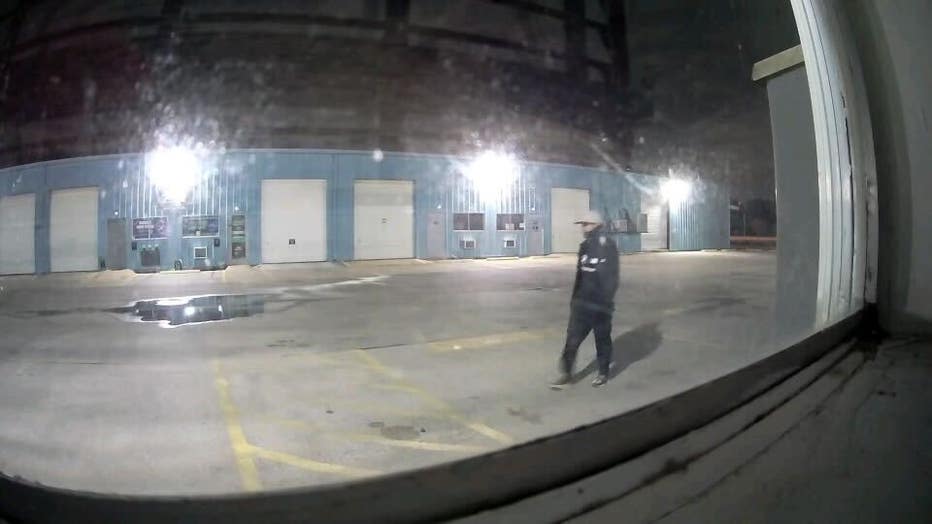 Image of unknown man spotted at the scene of the Pearland trailer theft, April 24
"How can I explain to someone that already took a loss that they're going to take another loss?" says Rydolph. He called the families the next day to deliver the news. 
DOWNLOAD THE FOX 26 HOUSTON APP BY CLICKING HERE
One of the headstones belonged to Sylvia Romero who passed away in 2014. Her daughter, Bianca Escobar, died in December 2022. Her last wish was to have her face and inscription added to the back of her mother's plot - it was a wish her partner, Sharon Harrison, and the family were determined to fulfill.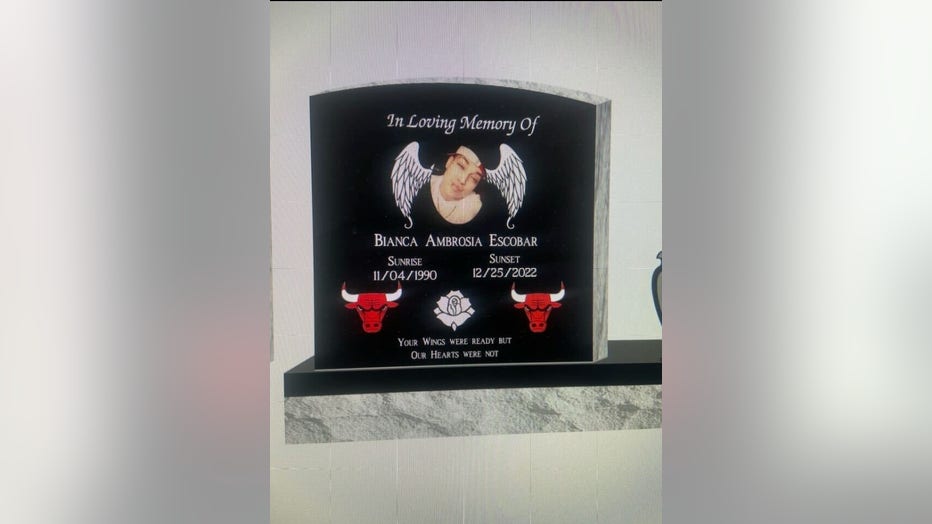 The proposed headstone for Bianca Escobar, set to be designed by RMB Monuments. Escobar's design was set to be placed on the back of her late mother's headstone, who died in 2014. 
"Her sister was doing her best to make that happen," says Harrison. "To have something like that come up missing was devastating for her." 
One of the stones was to be installed for 12-year-old Jackson Etto James of Kyle. The beautiful headstone shows the child in his football uniform, something his family says he loved. 
Pearland police tell FOX 26 that as of April 27, it's still under investigation and no suspects have been identified. Rydolph says those headstones will be replaced, but he's hoping whoever's responsible or someone who knows where the stolen ones are will speak up. 
"Me and the family build them together," says Rydolph. "When we go through the process, it's already stressful enough for the family. And it's not easy to move those around. I don't even care about the trailer. They can call anonymously to tell us where they are."