Student with Down syndrome gets accepted to college in heartwarming video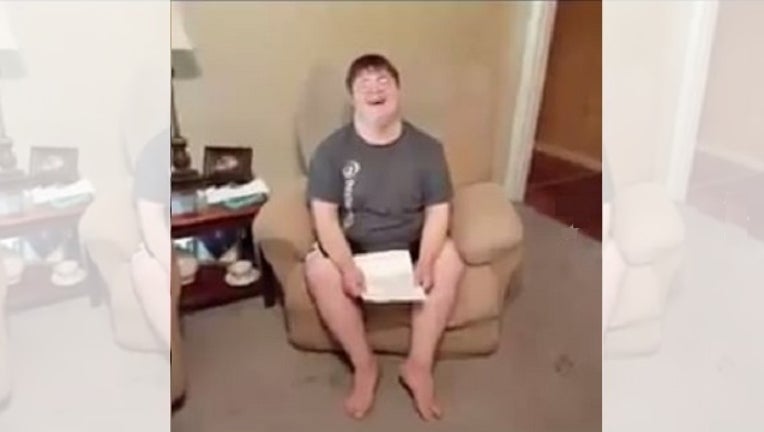 article
"Let's see if you got in," Heather Griffith says off camera.
Heather is Keith Griffith's mom. Her son, who has Down syndrome, has applied to a program at the University of South Alabama, which helps students with disabilities learn how to live independently and acquire job search skills.
Keith opens up the envelope. Just before unfolding the letter detailing the college's decision, Keith looks up at his mom. "I love you," he says.
His mom returns the sentiment, then adds "Let's see what it says."
Keith looks up at his mom in amazement.
"Congratulations," it reads. "You have been admitted into PASSAGE USA Certificate Program for the Fall 2017 semester.
"What about that buddy?" Heather says.
Keith gets up to hug his mom.
"I'm so proud of you," she says.