Specific flavor of Children's Advil recalled due to dosage mislabeling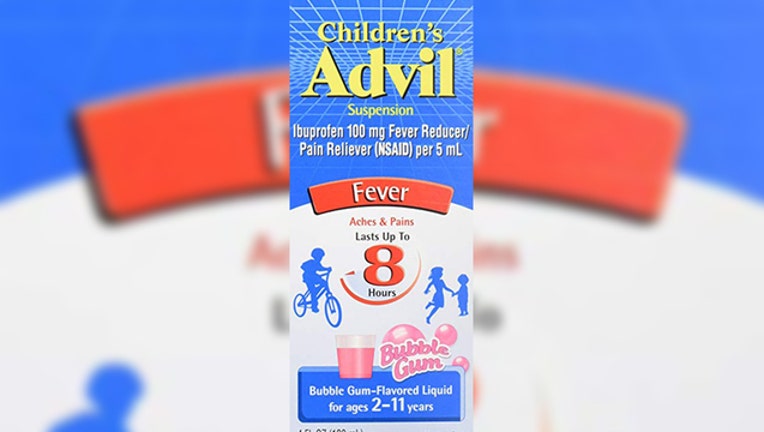 article
WASHINGTON - A specific flavor of Children's Advil has been voluntarily recalled due to a dosage mislabeling issue, Pfizer Consumer Healthcare announced.
According to the pharmaceutical company, it's voluntarily recalling Children's Advil Suspension Bubble Gum Flavored 4 fluid ounce bottles because the dosage cup provided is marked in teaspoons and the instructions on the label are described in milliliters.
The following details were provided about the product being recalled:
Product Name: Children's Advil Suspension Bubble Gum Flavored 4fl oz. Bottle
GTIN #: 3-0573-0207-30-0
Lot #: R51129
Expiration Date: 11/20
Pfizer said the most common symptoms associated with ibuprofen overdose include nausea, vomiting, headache, drowsiness, blurred vision and dizziness.
RELATED: 32 children's medicines being recalled
People who purchased the product were encouraged to return it to the store where it was purchased for a full refund.
Consumers who have questions or concerns should contact Pfizer Consumer Healthcare Information Line at (800) 882-3845.