Sodastream gadget instantly turns water into beer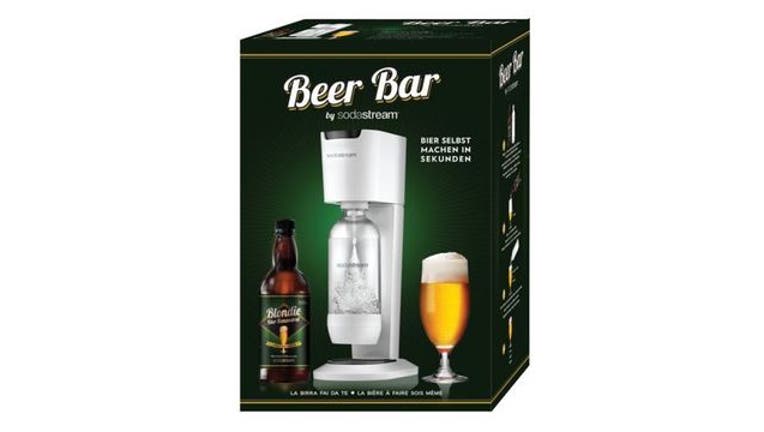 article
FOX NEWS - You may not be able to turn water into wine. But SodaStream is one step closer to making premium libations at home with its instant beer making machine. The Beer Bar, launched in Germany and Switzerland last week, is a home beer system that allows users to quickly "brew" fresh beer at home. It's an industry first that could revolutionize the rapidly expanding craft beer market.
Using any SodaSteam model, which quickly carbonates tap water using carbon dioxide, home brewers can concoct their own beer with a new concentrate, called Blondie-- instead of adding the usual flavored soda concentrate. When mixed with carbonated water, Blondie produces a 4.5 percent ABV beer. One liter of Blondie yields about three liters of beer that, according to SodaStream, has a "smooth authentic taste, and a hop filled aroma."
SodaStream spokesman Maayan Nave told FoxNews.com that the concentrate is produced in a brewery in Italy. It's made in a brewing process similar to regular beer but is "made with less water and a higher alcohol by volume percentage to account for the fact that it will be diluted."
The Blondie starter kit comes with one liter of concentrate, mixology instructions and two beer glasses. It retails for 9.99 euros (about $11) and you must be of legal drinking age—which is 16 in Germany—to buy the product. SodaStream units start around $80. SodaStream's Beer Bar will launch throughout other markets later this year, into to 2017. A U.S. release date has not been set.