Sheriff to heroin dealers: 'We're coming for you. Run!'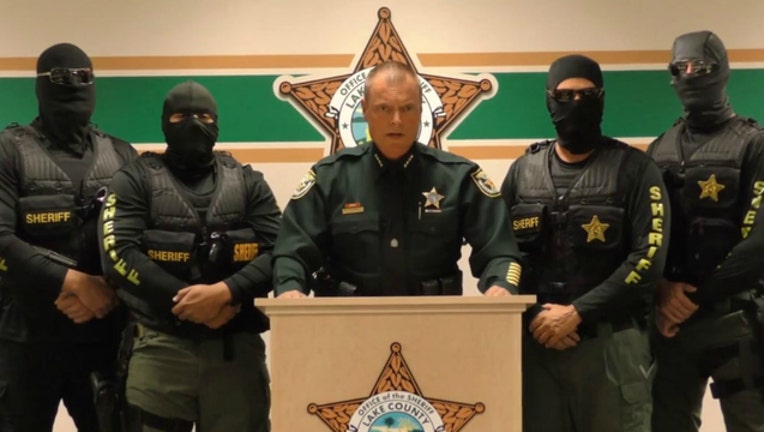 article
TAVARES, Fla. (AP) - A Florida sheriff is sending a stern warning to heroin dealers: "We're coming for you. Run!"
In a video posted to the agency's Facebook page Friday, Lake County Sheriff Peyton Grinnell told dealers his undercover agents have already bought heroin from them, adding that officials are "simply waiting for the arrest warrants to be finalized."
Flanked by four agents wearing black hoods and masks, the sheriff told dealers to "enjoy looking over your shoulder and constantly wondering if today is the day we will come for you."
Grinnell says a number of citizens have contacted him recently about the number of heroin overdoses in Lake County, which is west of Orlando in central Florida. He urged more citizens to call in anonymously.
Then he taunted the dealers: "Enjoy trying to sleep tonight."