Robber caught when he used stolen phone to order UberEats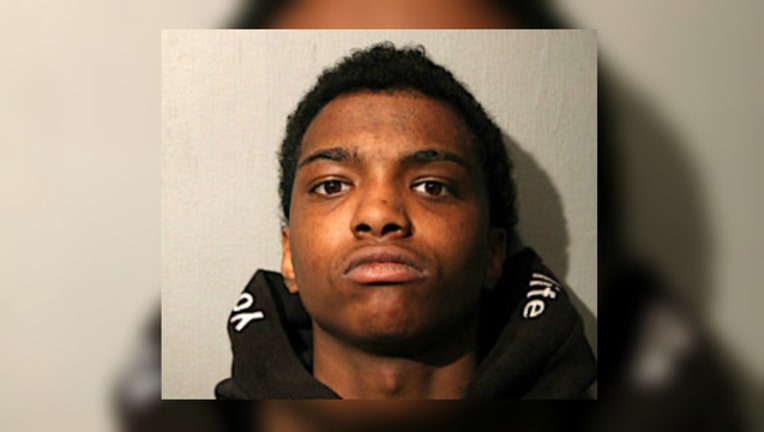 article
CHICAGO (Sun-Times Media Wire)  - A man was denied bail Saturday after he allegedly robbed someone at gunpoint and then used the stolen phone to deliver food to himself—thereby alerting authorities to his location.
Anthony Sorrells, 18, of the South Side Woodlawn neighborhood, was charged with two counts of armed robbery at a bail hearing Saturday in the Leighton Criminal Courthouse on the Southwest Side, according to Cook County prosecutors.
At 4 p.m., Sorrells allegedly approached a 16-year-old boy from behind in the 6000 block of South Rhodes, placed a silver-colored Beretta pistol to the back of the boy's head and demanded his belongings, Chicago police said.
Sorrells took the boy's phone and belt and then left, prosecutors said. About two hours later, officers tracked Sorrells to his grandmother's home nearby. Police had determined his location by tracking credit card information uploaded from the Uber Eats application on the victim's phone.
Police found Sorrels with the stolen phone and wearing the stolen belt, prosecutors said. The robbery victim then identified Sorrells and the belt.
Judge John Fitzgerald Lyke Jr. denied Sorrells bond and described the charges as "extremely disturbing."
"One minute the victim is walking down the street and then he's looking down the business end of a pistol," Judge Lyke said.
Sorrells was already released on bond for a burglary case, according to prosecutors. His previous convictions include juvenile offenses of unauthorized use of a weapon, retail theft and resisting an officer.
Sorrells' defense attorney said he lived with his grandmother, currently attended high school and worked at Uptown Ministries. Sorrells was in the process of receiving medical attention to remove a bullet still lodged in him from a shooting.
He was due again in court on Nov. 16 at Branch 38 in the Pullman neighborhood.