Restaurant kicks out vet for bringing service dog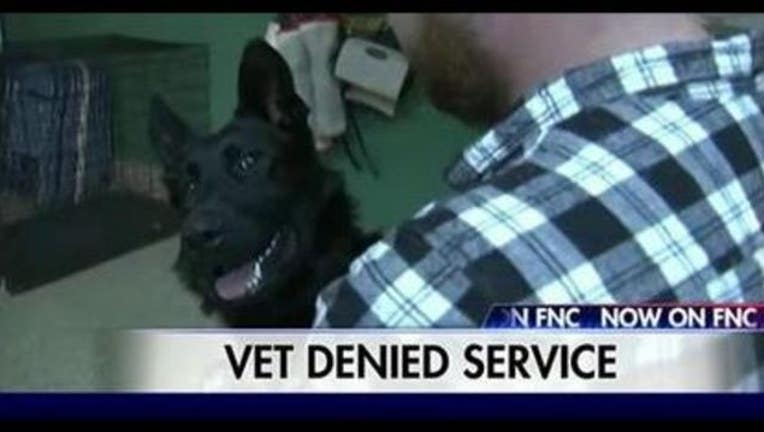 NEW JERSEY - A restaurant in New Jersey has apologized after kicking a veteran out for bringing his service dog.
Mike Alcorn is an Army veteran who suffers from post-traumatic stress disorder.
He had brought his German shepherd Atlas to the restaurant on Thursday, when he was told, "'if you would like food, you can wait outside,'" he said.
"He was like, 'Please move aside, because I have a customer coming in.' And I was like, 'I'm not a customer?'" And at that point, I was furious," said Alcorn.
Businesses are prohibited from turning away customers with service dogs under federal law.