Remembering Pearl Harbor: US commemorates 76th anniversary of attack on Pearl Harbor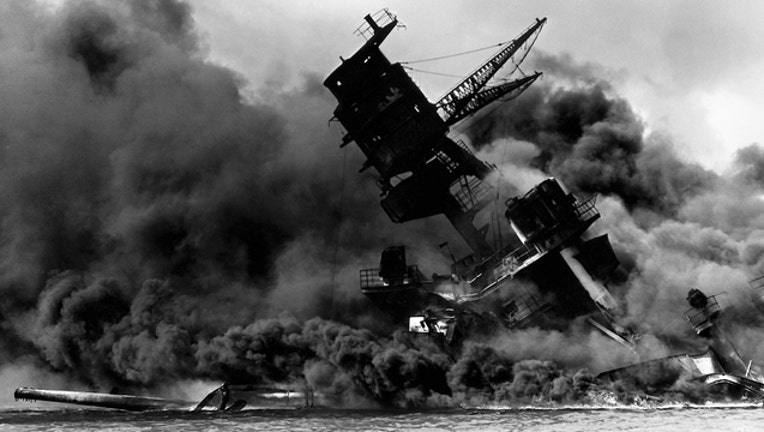 article
WASHINGTON - Thursday marks a somber day for Americans as we reflect and commemorate the 76th anniversary of the attack on Pearl Harbor.
The tragic events that transpired in the early morning hours of Dec. 7, 1941, would change the course of history and thrust the United States into World War II.
More than 300 Japanese airplanes attacked the naval base near Honolulu, Hawaii, just before 8 a.m. that Sunday. The attack delivered a major blow to the nation's Pacific Fleet, killing more than 2,400 Americans, wiping out more than 300 airplanes and destroying or seriously damaging nearly 20 ships.
The following day, President Franklin D. Roosevelt asked Congress to declare war on Japan.
"Yesterday, December 7, 1941—a date which will live in infamy—the United States of America was suddenly and deliberately attacked by naval and air forces of the Empire of Japan," Roosevelt said as he addressed Congress in his now infamous speech. "No matter how long it may take us to overcome this premeditated invasion, the American people in their righteous might will win through to absolute victory."
"With confidence in our armed forces with the unbounding determination of our people we will gain the inevitable triumph so help us God," Roosevelt concluded to a thunderous applause from Congress.
Congress overwhelming approved the declaration of war and the U.S. joined its allies in World War II, reaching its pinnacle when American troops stormed the beaches of Normandy, France in the largest amphibious invasion in history on June 6, 1944. The Germans would surrender to Allied Forces in May of 1945 and Japan would later surrender in September of 1945.
Today, Pearl Harbor draws more than 1. 8 million visitors per year as people visit the USS Arizona Memorial, which marks the final resting place for 1,102 out of the 1,177 sailors and Marines killed on the battleship during the attack.
In D.C., there will be an observance held at the World War II Memorial at 12:53 p.m. and a ceremonial wreath laying at the Navy Memorial at 1 p.m.