Rattlesnakes take on GoPro camera, GoPro loses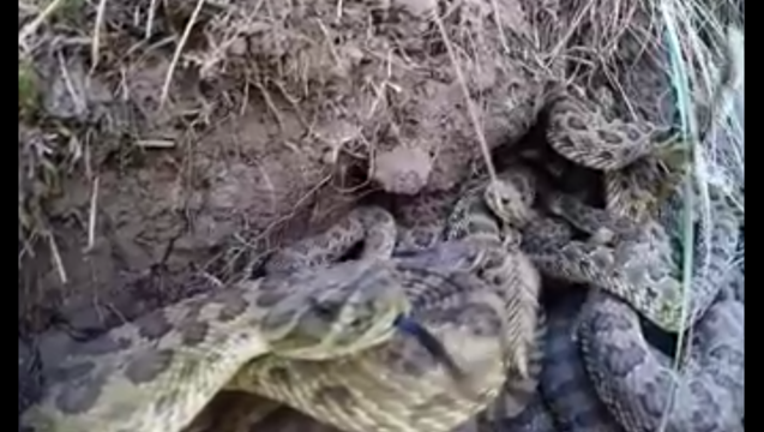 MONTANA - Montana resident Michael J Delaney had no qualms about putting his GoPro camera at risk when he spotted a den full of rattlesnakes.
However, his confidence was misplaced as the reptiles repeatedly struck the camera, eventually knocking it into the slithering mass of snakes.
In footage uploaded by Delaney to Facebook on October 9, the snake attacks are followed by his rescue of the camera using a hockey stick.
The original video had been viewed almost 397,000 times, and had been shared on 9,570 occasions.