Oklahoma children hospitalized with sunburns remain in Galveston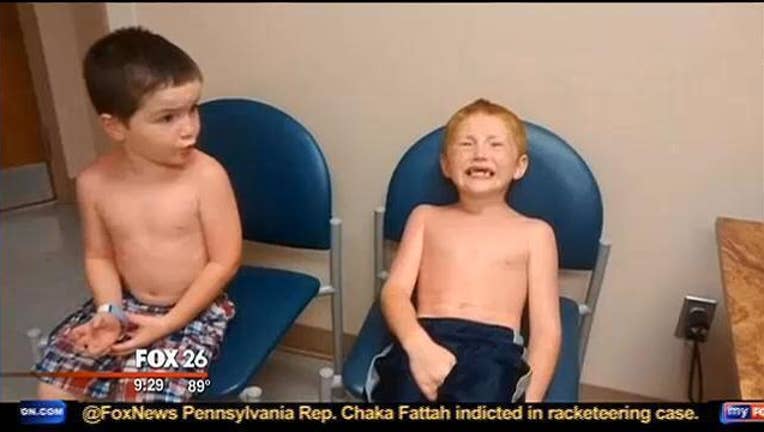 The mother of 2 children who suffered second and third degree burns during a daycare outing says she has hired an attorney. 
Shaunna Oxford's children,7-year-old Conner, and 5-year-old Trey, sustained second and third-degree burns, after a lengthy daycare center outing to a splash pad, without proper sun protection.  Their burns were so bad, they had to be air-lifted from a hospital in Tulsa to Shriner's Children's Hospital in Galveston. 
Their mother tells FOX 26 they'll be at Shriner's Hospital, until Saturday, at least.  She said the daycare told her they ran out and didn't make the boys wear their shirts. 
The Tulsa-area daycare center, called "happiness is a learning center" has closed its doors.  Police and the Department of Health and Human Services, are both investigating.
Dermatologists say just one blistering sunburn in childhood more than doubles the risk for melanoma, which is the deadliest form of skin cancer.