No prison for grandson of ex-Virginia governor in rape case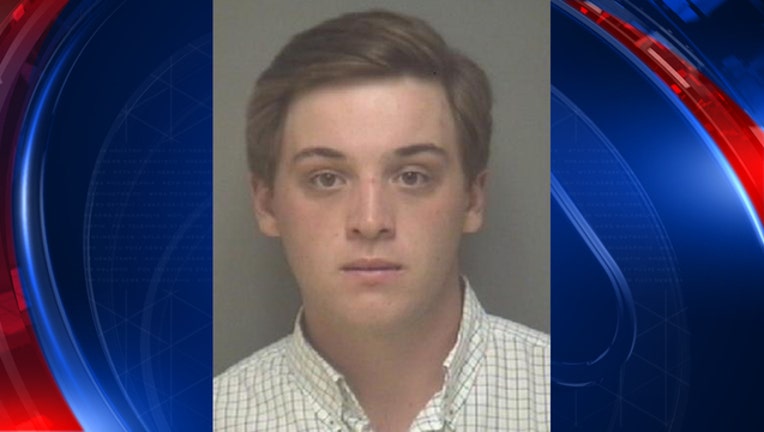 article
CHARLOTTESVILLE, Va. (AP) — A former Virginia governor's grandson accused of raping a fellow University of Virginia student has avoided prison time.
The Daily Progress reports Stephen Dalton Baril's charges were reduced Friday from felony rape and felony sodomy to misdemeanor sexual battery and felony unlawful wounding as part of his Alford plea, which acknowledges sufficient evidence for conviction without admitting guilt.
The woman told police Baril took her to his apartment and raped her instead of walking her home from a bar in January 2017.
Judge Humes J. Franklin on Friday sentenced the 21-year-old former UVa student to five years' supervised probation. Franklin accepted the plea agreement, deeming it a fair compromise, in part because neither party was happy.
In a victim statement, the woman condemned the "year and a half of hell," Baril put her through. She has rebuilt her life over 17 months and said she agreed to a plea deal to avoid reliving the trauma.
"You raped me whether you want to hear it or not," she said. "You robbed me of feeling safe in a city I called my home."
Baril is the grandson of John Dalton, a Republican who served as governor from 1978 to 1982. His father, Steve Baril, is a Republican who ran unsuccessfully in 2005 for attorney general.
Defense attorney Rhonda Quagliana said she was confident Baril would have been acquitted. But since he faced a 10-year minimum sentence if convicted, she said they opted not to pursue a trial.
"It is hard to predict and in the face of even the possibility he could have been convicted, he chose to enter an Alford plea," she said.
Areshini Pather, a deputy commonwealth's attorney for Charlottesville, thanked the woman for her courage and said she hoped the plea agreement helps bring her closure.
"When there is the ability to reach out across the courtroom and find some commonality in a plea agreement, it's the responsible thing to do," she said.
___
Information from: The Daily Progress, http://www.dailyprogress.com