Niche's Best Cities to Live in America 2023: The Woodlands, near Houston, ranks 3rd
HOUSTON - A Houston suburb has once again made Niche's list of the Best Cities to Live in America.
The Woodlands was ranked third on the list for 2023 and was the only one in Texas to make the Top 10.
WHOA! Take a peak into Houston's most EXPENSIVE home
Last year, The Woodlands was ranked first on the list, but this year that spot went to Cambridge, Mass. Arlington, Va., came in second.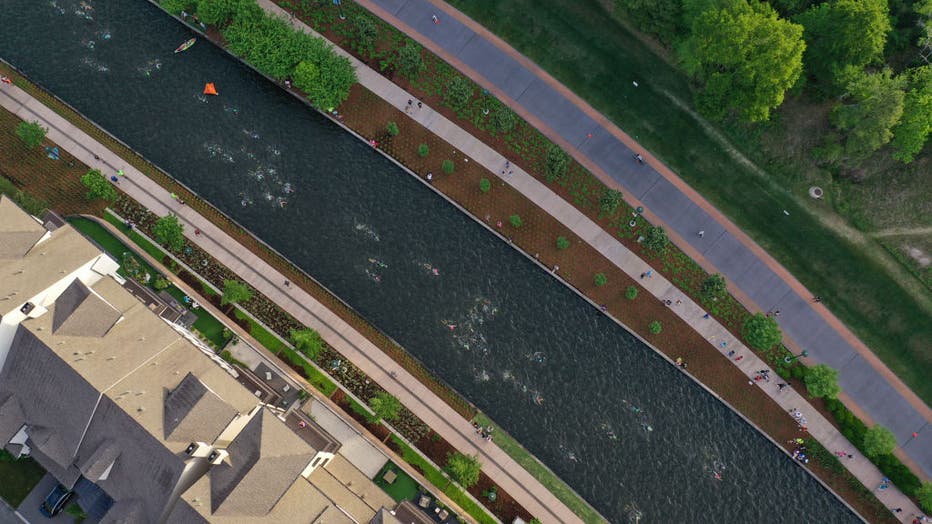 FILE PHOTO. Aerial view of athletes competing in the swim course of the IRONMAN Texas on April 23, 2022 in The Woodlands, Texas. (Photo by Meg Oliphant/Getty Images for IRONMAN)
The list includes cities with 100,000 people or more. According to Niche, the rankings are determined by analyzing federal and local government datasets, Niche's own data and community reviews.
MORE: Post Oak Hotel ranks best in Texas, according to US News & World report
Three other Texas cities made the Top 25. Plano was ranked 11th, Richardson was ranked 12th, and Austin was ranked 24th.
The City of Houston came in 80th on the 2023 list.
To see the complete ranking or search by city, click here.