New Year's: First babies of 2023 born in the Houston-area
HOUSTON - A couple of the first babies of 2023 have arrived in the Houston area, and they are just adorable!
Memorial Hermann Health System's had their first baby born at 12:09 a.m. at Memorial Hermann The Woodlands Medical Center.
SUGGESTED: 11-year-old Houston girl with big personality looking for forever home
The hospital system also had three other babies born at different locations.
At the Sugar Land Hospital at 12:32 a.m. Claire Vy Kazantsav was born, Jared Armijo was born at the Katy Hospital at 12:56 a.m., and A'Mia Grace Kimmell was born at the Greater Heights Hospital at 1:05 a.m.
Claire Vy Kazantsev (Photo Courtesy of Memorial Hermann Health Systems)
Memorial says all the new year babies are currently doing well.
Texas Children's Pavillion for Women welcomed their first baby of 2023 named Francesca at 12:15 a.m.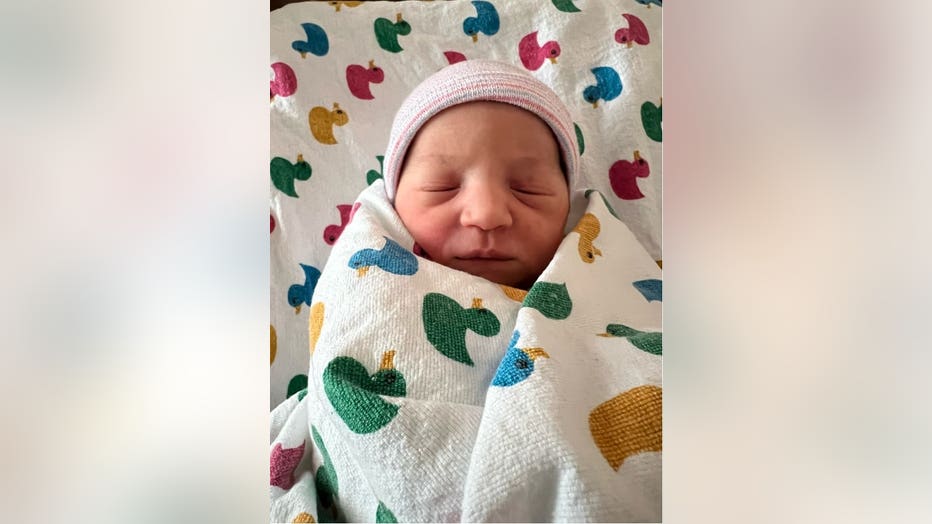 Francesca (Photo Courtesy of Texas Children's Pavilion for Women)
St. Luke's Sugar Land had its first 2023 baby named Sebastian Trapp born at 12:10 a.m.
Sebastian Trapp (Photo Courtesy of St. Luke's Sugar Land)
Congratulations to all the new parents!