New details released following deadly collision involving Texas City police officer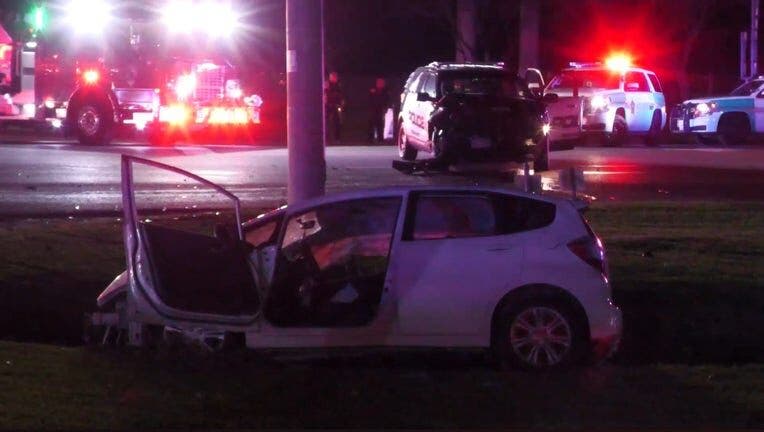 article
LA MARQUE, Texas - The Texas City Police Department has released some additional details following a deadly crash involving a Texas City police officer. 
According to a release, Texas City Police Officer Joe Waggoner was responding to assist the La Marque Police Department and was involved in a motor vehicle accident in the city limits of La Marque. 
BACKGROUND: Elderly man dead after major crash with Texas City police officer
Officials said the crash occurred at the intersection of FM 1764 and FM 2004 involving the Texas City Police patrol car and a white passenger car. 
EMS officials were called to the scene and transported two people inside the white passenger car to nearby hospitals. Officer Waggoner was checked out at the scene and later taken to the hospital for non-life-threatening injuries. 
SUGGESTED: Katy salon owners warning others about woman scamming stylists out of thousands of dollars through Cash App
The driver of the white car, 72-year-old George Arness, died from his injuries. A female passenger who was also in the white car, 31-year-old Patricia Arness, was admitted to the hospital for her injuries. 
Officials said Officer Waggoner is currently off due to his injuries, but will be placed on administrative duties when he returns pending the outcome of an investigation by the Galveston County Sheriff's Office and the Galveston County District Attorney's Office.