N.J. Sen. Menendez indicted on bribery, conspiracy charges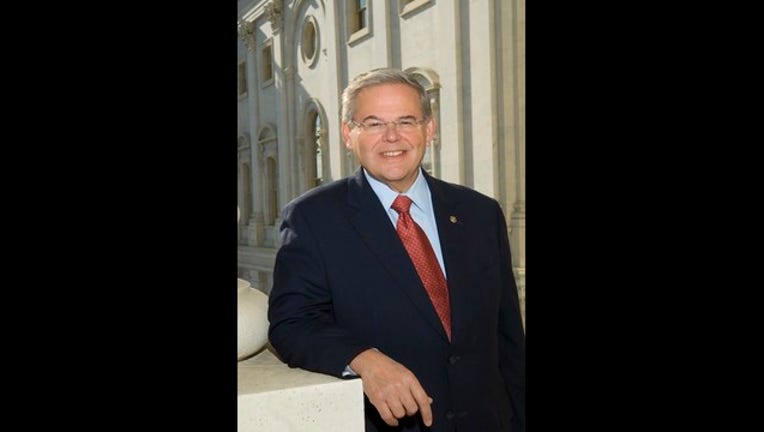 article
By ERIC TUCKER and SEAN CARLIN
Associated Press
The indictment charged the New Jersey Democrat with 14 counts, including bribery and conspiracy, over his ties to Dr. Salomon Melgen, a wealthy doctor and the politician's longtime friend.
Melgen also was charged in the case.
The indictment from a grand jury in New Jersey was the latest development in a federal investigation that came into public view when federal authorities raided Melgen's medical offices two years ago. The investigation focused on whether the senator had improperly advocated on Melgen's behalf, including by intervening in a Medicare billing dispute.
Menendez has acknowledged that he flew multiple times on Melgen's private jet to the Dominican Republic and initially failed to properly pay for the trips. Menendez in 2013 agreed to reimburse Melgen $58,500 for the full cost of two flights.
The senator's office later disclosed another flight, from Florida to New Jersey in 2011, and said Menendez had repaid Melgen $11,250 for it.
Last year, Menendez disclosed that his campaign accounts had paid a law firm $250,000 for legal costs related to investigations by the Justice Department and the Senate Ethics Committee of his ties to Melgen.
Menendez, the top Democrat on the Senate Foreign Relations Committee, has acknowledged taking actions that could benefit Melgen, among them contacting U.S. health agencies to ask about billing practices and policies.
But the lawmaker has said he did nothing wrong and that he and Melgen have been friends for decades.
"We celebrated holidays together," he once told reporters. "We have been there for family weddings and sad times like funerals and have given each other birthday, holiday and wedding presents, just as friends do."
Melgen came under renewed scrutiny when government data last year showed he had received more in Medicare reimbursements in 2012 than any other doctor in the country.
Menendez becomes the first sitting U.S. senator to face indictment since then-Sen. Ted Stevens, R-Alaska, in 2008. Stevens was found guilty of concealing gifts from donors on financial disclosure statements, but the Justice Department later dropped the case after admitting that prosecutors failed to turn over evidence that would have been favorable to his defense.
Menedez joined the Senate in 2006 after serving more than a decade in the House of Representatives.
A lawyer and former mayor of Union City, New Jersey, Menendez also served in the New Jersey General Assembly and state Senate.
Even while under federal investigation, he has used his leadership position on the Senate Foreign Relations Committee to criticize negotiations between President Barack Obama's administration and Iran on its nuclear program and has been outspoken in opposition to normalizing relations with Cuba.
___
Associated Press writer Sean Carlin reported from Newark, New Jersey.
Copyright 2015 The Associated Press. All rights reserved. This material may not be published, broadcast, rewritten or redistributed.