Morgan Luttrell elected US House Representative for Texas's 8th District
Republican Morgan Luttrell has won the election for U.S. House Representative for Texas's 8th congressional district against his opponent Democrat Laura Jones.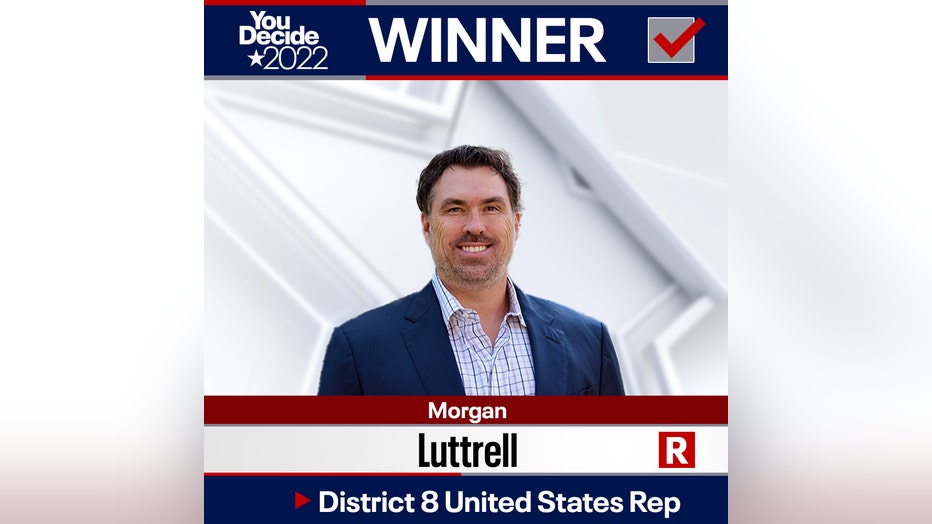 Luttrell is a fifth-generation Texan who was raised on a horse ranch. He says he turned his strong values, deep love for America, and passion for helping others into a career of distinguished service.
MORE 2022 MIDTERM ELECTION NEWS
Former Texas Governor and former Secretary to the Department of Energy Rick Perry appointed Morgan to serve as a Special Advisor at the DOE.