3 children found safe after overnight search in Sam Houston National Forest
MONTGOMERY, Texas - Three young children have been found safe after authorities spent the night searching the Sam Houston National Forest around a Montgomery County subdivision.
The sheriff's office says it appears the children got lost and were found on a road about a mile away from where they originally entered the woods.
FOR THE LATEST NEWS UPDATES, DOWNLOAD THE FOX 26 NEWS APP
The children were checked by EMS and reunited with family.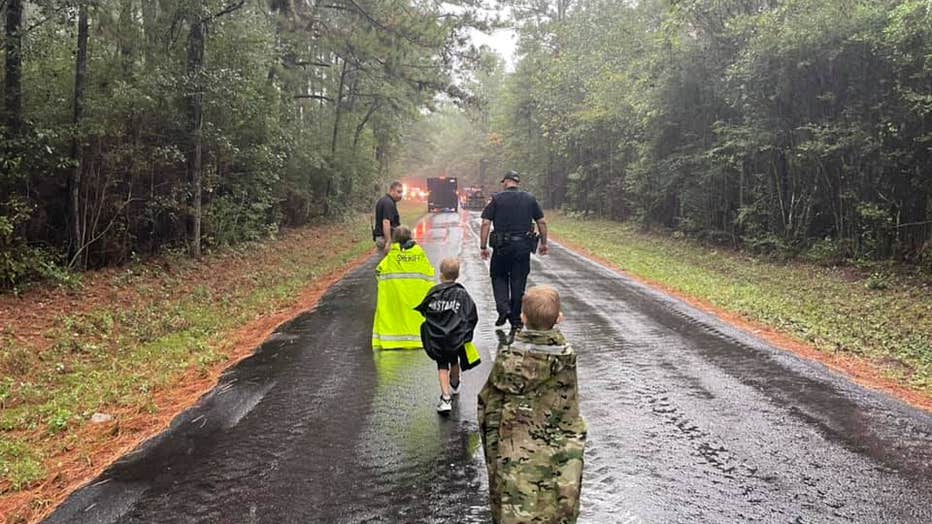 Three children were found safe and reunited with their parents. (Photo: Montgomery County Judge Mark Keough)
The six-year-old girl, six-year-old boy, and seven-year-old boy were reported missing around 8 p.m. Thursday.
Deputies were dispatched to an area in the 20800 block of Julie Lane in Montgomery for a report of a lost person.
According to the sheriff's office, a caller reported that three children were missing and believed to be lost in the Sam Houston National Forest, which surrounds the Flamingo Lake subdivision.
When deputies arrived, they learned that the three children took a commonly used trail that connects the children's homes. Authorities say the trail is used by the neighborhood so kids stay off of the main road.
Law enforcement agencies from several jurisdictions, fire department personnel, and Montgomery County Search and Rescue responded to the area for the search.