Mom left child in hot car while she shoplifted at Walmart, authorities say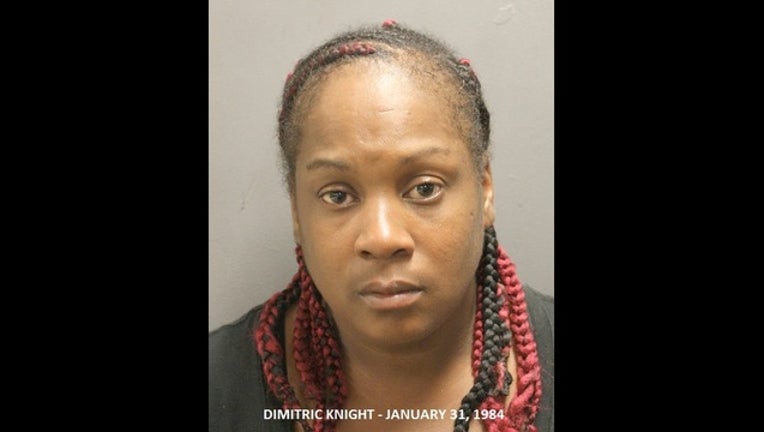 SPRING, TX -  A mom was arrested Wednesday after she left her child in a hot car while she shoplifted at a Spring Walmart, authorities said.  Investigators say that the incident occurred at 24800 block of Aldine Westfield Road near Cypresswood Drive.
Deputies say that Dimitric Knight took about $70 worth of makeup in her purse and attempted to leave the store without paying.
Constable Mark Herman's office say investigators then discovered that Knight had left her 7-year-old son in the backseat of her vehicle for about 40 minutes while she was in the store. The car was reportedly not running, with temperatures above 90 degrees and only one window down approximately 4 inches. The child was treated at the location before released to a family member.
Knight was charged with Child Endangerment and booked into the Harris County Jail on a $1,000 bond.