Man wakes up from 48-day coma, asks for Taco Bell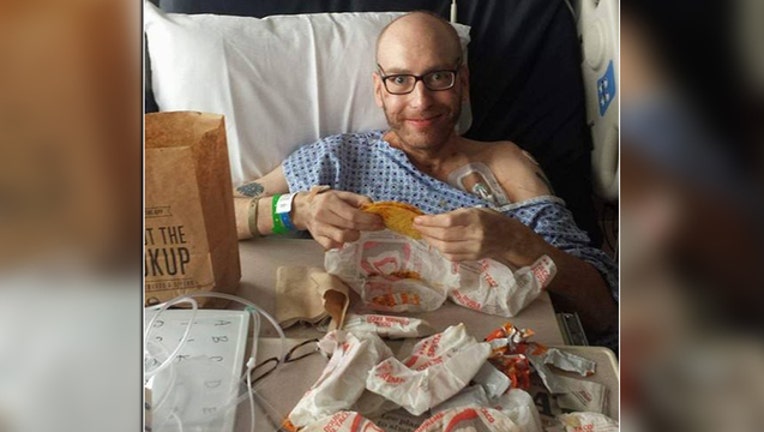 article
TAMPA (FOX 13) - A near-death experience usually sheds light on the things we want most in life, and in Jake Booth's case, that was apparently Taco Bell.
Booth, a 35-year-old retired Army veteran and former Collier County sheriff's deputy, recently woke up from a medically-induced coma and broke his 48-day silence with…a request for some Taco Bell.
A friend of his, thrilled that he was awake and amused at his first words, shared the news on Reddit, where it went viral and even caught the fast food chain's attention.
Taco Bell sent him a swag bag of merch to get him excited, and then 22 days after his request -- after Jake adjusted to eating solid food -- he finally got to chow down. 
And though he's awake, and his hankering for Taco Bell has been satisfied, Jake's family says he still has a long road to recovery.
The husband and father of two was originally put in the coma after a bad case of bronchitis turned into pneumonia, and then double pneumonia, Wakethejake.com explains. Things got so bad that his lungs couldn't process oxygen. His liver and kidneys were failing and then suddenly- he had a heart attack.
The Wake Up Jake Facebook page says he was technically dead for 15 minutes before he came back to life and was put on life support and in the coma.
Now, Jake is going to have to re-learn how to speak, write and walk, among other things.
The family has started a GoFundMe account to help with the medical costs. Click here for more information.