Man fatally shot in chest at NW Harris County apartment complex; search underway for 2 suspects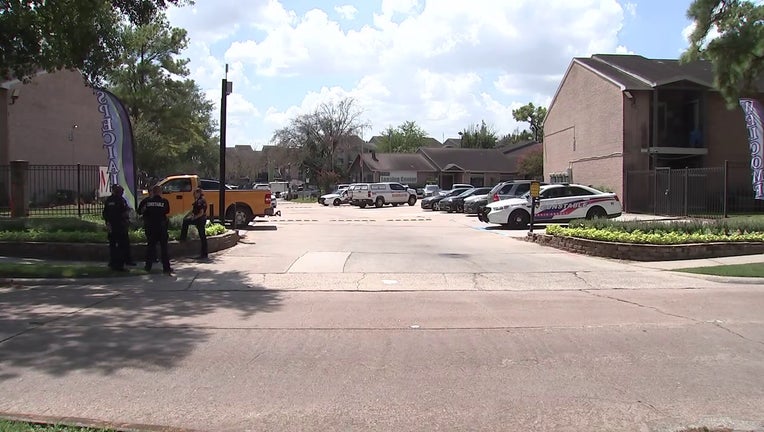 HARRIS COUNTY, Texas - Authorities are searching for two suspects after a shooting at an apartment complex in northwest Harris County.
The shooting occurred around 11:30 a.m. Tuesday at the Venti Apartments, located in the 14300 block of Ella Boulevard.
SIGN UP FOR FOX 26 HOUSTON EMAIL ALERTS
According to the Harris County Pct. 4 Constable's Office, they responded to a person being shot in the stairway of the complex.
Authorities said neighbors provided aid to the victim while authorities were responding. 
The victim, who was a 45-year-old Black male, was pronounced dead on the scene. 
Authorities said a preliminary investigation revealed some kind of narcotics transaction was going on and that's when the victim was shot and killed. 
FOR THE LATEST NEWS UPDATES, DOWNLOAD THE FOX 26 NEWS APP
The Constable's Office described the suspects only as two black males, between the age of  16 to 25 years old, wearing black hoodies. 
Surveillance video from the complex is being reviewed to determine how the suspects left the scene. 
Witnesses are also being interviewed for any additional information. 
If you have any information, contact the Harris County Homicide Division at (713) 274-9100 or Crime Stoppers at (713) 222-8477.