Man killed, another injured in Galveston shooting, police say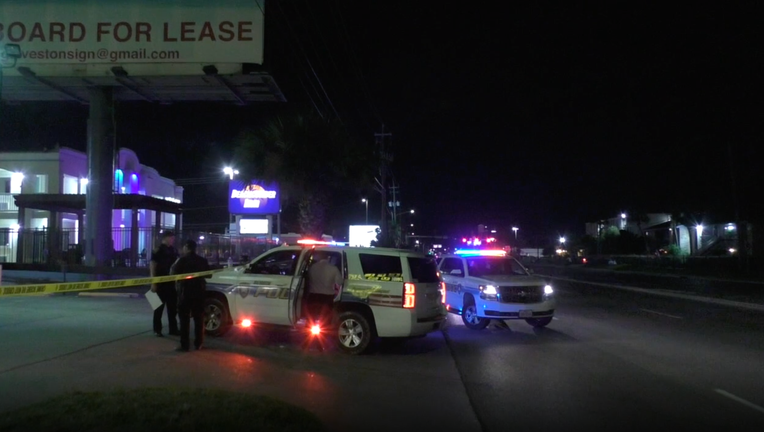 GALVESTON, Texas - One man is dead and another injured after a shooting in Galveston overnight.
Galveston police say it happened around 1:30 a.m. near 61st Street and Seawall Boulevard.
Officers were in the area of the 2800 block of 61st Street when they heard what appeared to be gunshots. That's when they saw a dark-colored SUV speeding from the area. 
Officers say they then made a traffic stop on the vehicle in the 6100 block of Seawall Boulevard. They found two people with gunshot wounds in the vehicle.
One of the victims died at the scene and the other victim was taken to UTMB with non-life threatening injuries.
Another person was detained in the 2800 block of 61st Street, where the shooting occurred. Multiple firearms were also recovered at the scene.
DOWNLOAD THE FOX 26 NEWS APP FOR THE LATEST ALERTS
Police say witnesses told them it began as an argument that escalated.
If anyone has any information in relation to this incident, the Galveston Police Department encourages the public to contact the Galveston Police Department at (409) 765-3770 or Galveston Crimes Stoppers at (409) 763-8477.
The case will be referred to a Galveston County Grand Jury.