Man convicted, sentenced in 2015 deadly pool party shooting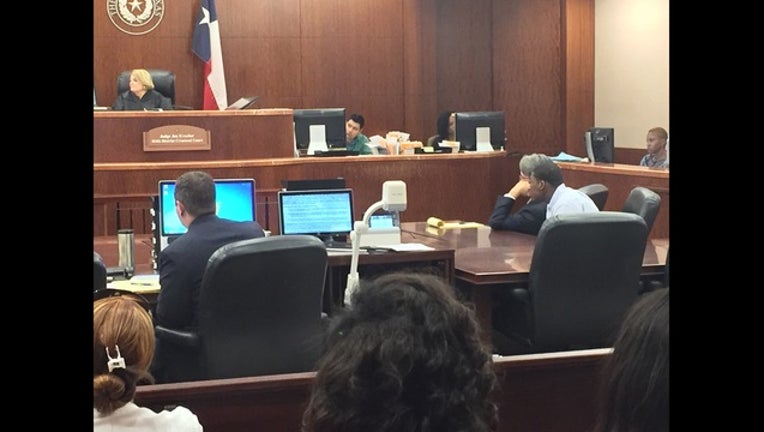 HOUSTON (FOX 26) - A jury has sentenced Jonathan Rawlins to 38 years in prison after finding him guilty of murder in the May 2015 shooting death of Ernest Moore at a pool party. A woman was also wounded in that shooting.
After Moore, 21, was involved in a fight at at the Chancellors Family Center on Dumfries Drive near Fondren Road, police say someone followed him outside the building and shot him multiple times at around 12:45 a.m. on Sunday, May 17. The woman was shot in the leg and taken to Memorial Hermann Southwest Hospital in serious condition.