Man chased around Sam's Club parking lot with crowbar in north Houston
HOUSTON - A man was arrested on Wednesday after assaulting a man in a Sam's Club parking lot.
On Wednesday around 5 p.m., deputies with Constable Mark Herman's Office responded to the 300 block of E. Richey Road in north Houston about a disturbance 
SUGGESTED: 14-year-old, 16-year-old charged with capital murder in death of 18-year-old
When deputies arrived, they discovered a man was sitting in his semi-truck when another man, later identified as Shawn Grady, came up to the truck and broke part of his driver's door window with a crowbar.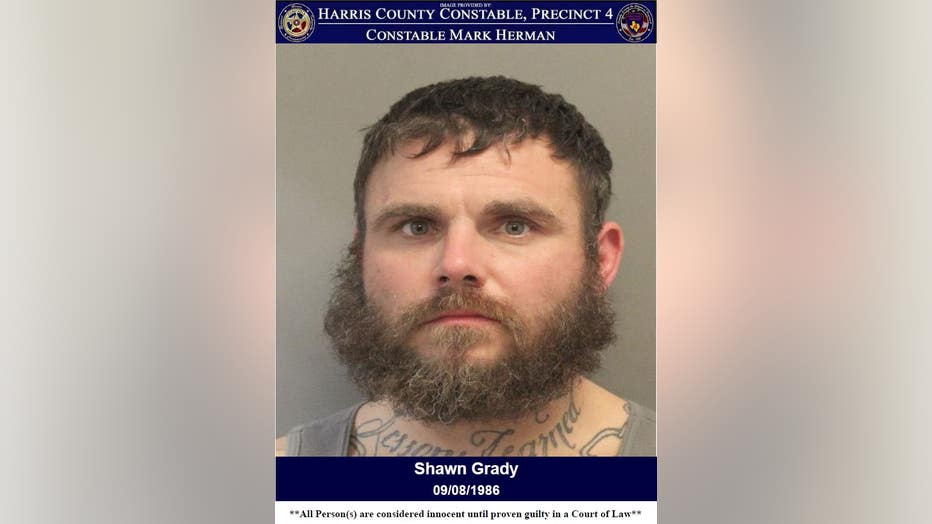 (Photo Courtesy of Harris County Constable's Office Precinct 4)
MORE STORIES IN CRIME AND PUBLIC SAFETY
The man was able to get out of the truck and was chased around by Grady with the crowbar.
Reports say Grady was arrested and charged with Aggravated Assault with a Deadly Weapon. Constable Mark Herman says his bond was ser to $40,000.