Man charged with capital murder for stabbing parents, found in crashed car miles away from scene
HOUSTON - A Houston man is under arrest, charged with capital murder for killing his own parents.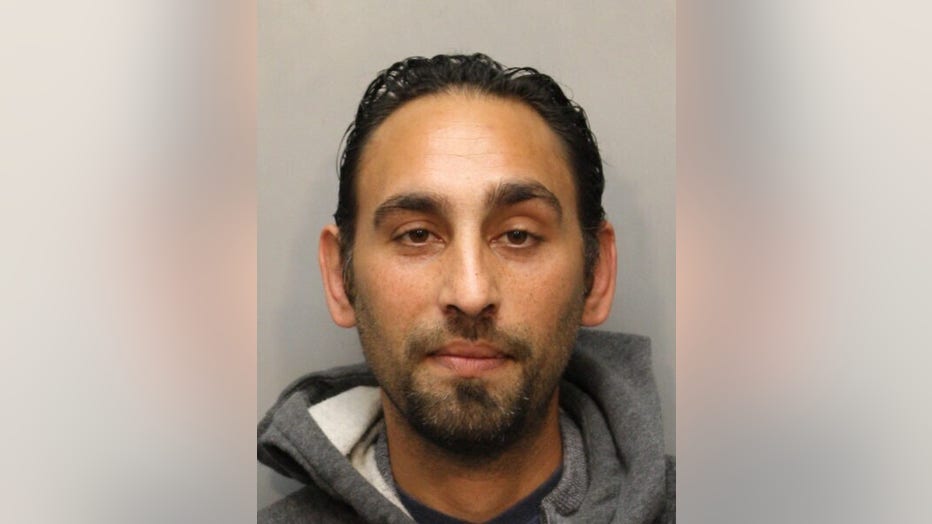 Nickie Costello (2019 booking photo via Jail Records)
Officials say it happened at a home in E. Tidwell where David Morgan, 50, and Juanita Costello, 56, lived and doubled as Juanita's psychic business. Police say the couple was stabbed to death Tuesday night by their own son Nickie Costello, 35. 
BACKGROUND: Man, woman fatally stabbed at home in north Houston
Family members and nearby residents say they're in shock from the horrific news.
"How do we even begin to process this?" The couple's nephew asks. "It just doesn't make sense that my aunt and uncle have been stabbed to death and my cousin is the one accused of murdering his own parents." 
"It's pretty shocking," added one of the neighbors. "It makes you wonder what the world is coming to nowadays,"  
SIGN UP FOR FOX 26 HOUSTON EMAIL ALERTS

The man who owns the home tells FOX 26 the couple had been renting it from him for two years.
"I know that he just moved back in with them about two months ago," he said. "They had some problems with him. I know they sent him to the hospital a couple of times and the hospital would release him. (Psychiatric hospital?) I don't know what kind of hospital. I think he (the husband) owned a paint and body shop. She (the wife) did psychic readings on the side."
"It comes as a shock. It really does because (they were) such nice people," he adds. "How could that happen to them? Why did they deserve that? They don't deserve that."
Neighbors tell FOX 26 the couple was beloved.

"Very nice people. The husband would come over when he barbecued, trying to bring us barbecue all the time," adds a neighbor.
However, some noted some suspicions with Nickie Costello. 

"If we went to their house, did a little work for them she would want to know if we wanted something to drink," says handyman Jeff who worked at their home just last week. That's when he met the couple's son. "He followed us around and stuff, looked in my service manager's toolbox but he was very quiet. I have a son of my own and you get in disagreements. It makes me wonder was he on something? Did he have a problem somewhere that wasn't addressed?".
One of the couple's grandsons, a toddler also lived at the house and was home when the Costello's were murdered. 
"I understand there was another person living there," the homeowner said. "He's the one that ran out, a younger guy and he called police. That's how the police were notified about it."
FOR THE LATEST NEWS UPDATES, DOWNLOAD THE FOX 26 NEWS APP
Investigators say they caught up with the couple's son a short distance away after he crashed his car and detectives say he too was suffering a stab wound. The son has a criminal history that dates back to 2011 for crimes such as DWI and Drug Possession. The couple leaves behind five other adult children.

"I feel sorry for the boy that did it," the homeowner concluded. "I hope he's got remorse for it and I hope he gets help and find out why he did do it but you know it's the other brothers and sisters. He has three other sisters and two other brothers and what are they going through now? What are they thinking that their own sibling done this to their parents?"