Local veteran hoping to find owner of flag he bought at garage sale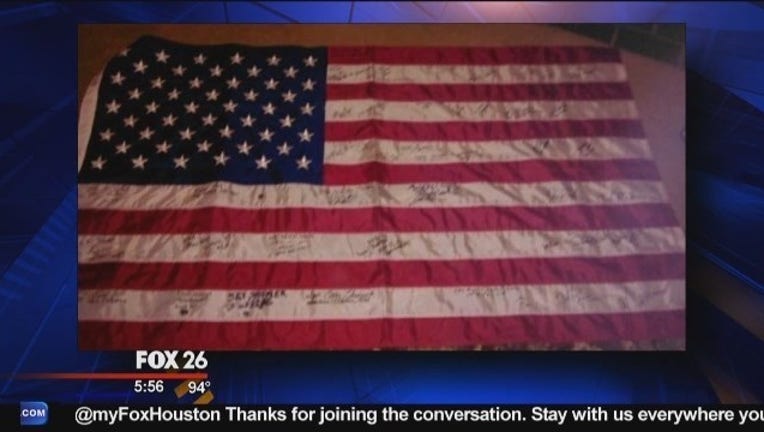 article
A Tomball veteran is trying to honor other veterans by returning something he bought at a garage sale.
Well, it wasn't just something ... it was a flag signed by, whom he believes, were members of a military unit.
After he bought the flag, Paul Kendrick realized he had something quite special and meaningful.
It had dozens of names complete with ranks on it. It's pretty common for members of a unit to do that as a keepsake.
He posted a picture of the flag on Facebook and someone spotted it.
He didn't know where the flag came from either, but was willing to help him get it into the right hands. Kendrick says as a vet he felt compelled to try to make this right.
If you  recognize any of the names on the flag or know to whom it belongs, please let us know so we can get it back in the right hands.