Karbach's Love Street Music Fest in Houston returns with Spoon, Jukebox the Ghost, Mind Shrine: Tickets
HOUSTON - The Love Street Music Fest returns to the Karbach Brewing Company Biergarten in Houston next month.
The festival begins at 5 p.m. April 15 and includes performances by Spoon, Jukebox the Ghost and Mind Shrine.
MORE: Spring Break 2023: Family-friendly Things to Do in Houston
Tickets are on sale now and begin at $40 for general admission. They will cost $45 at the door. Seating will be limited in the general admission area, but lawn chairs will be allowed in some areas.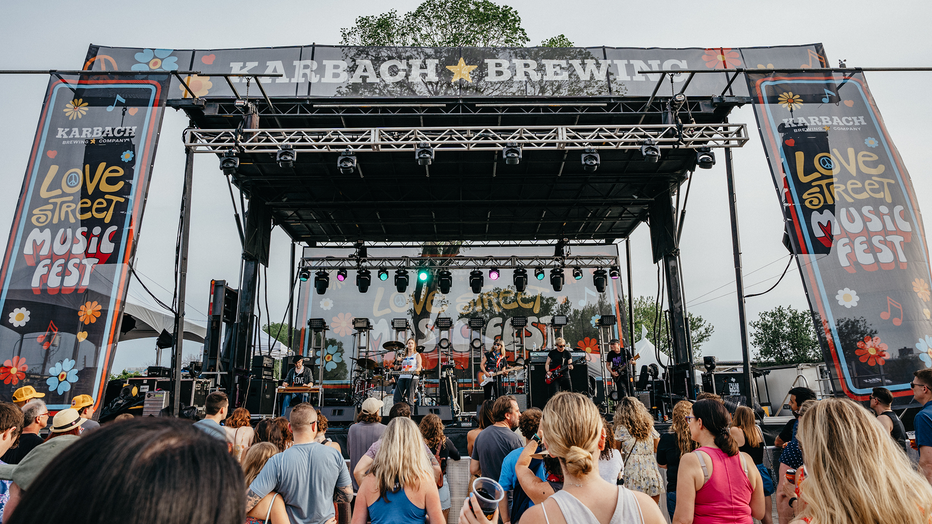 File photo. Love Street Music Fest (Photo courtesy Karbach Brewing Co.)
There is also a VIP option available for $135. It includes three beers of your choice, access to a special beer tasting and a buffet by Karbach Restaurant + Patio. You will also get access to a separate VIP entrance and VIP area, as well as the indoor restrooms.
MORE: Houston Livestock Show & Rodeo 2023: What tickets to buy, where to get them
Organizers say children under 12 don't have to pay admission if they are with an adult who has a ticket.
For tickets and more information, click here.