iPhone users say new iOS 9 feature is increasing their monthly bill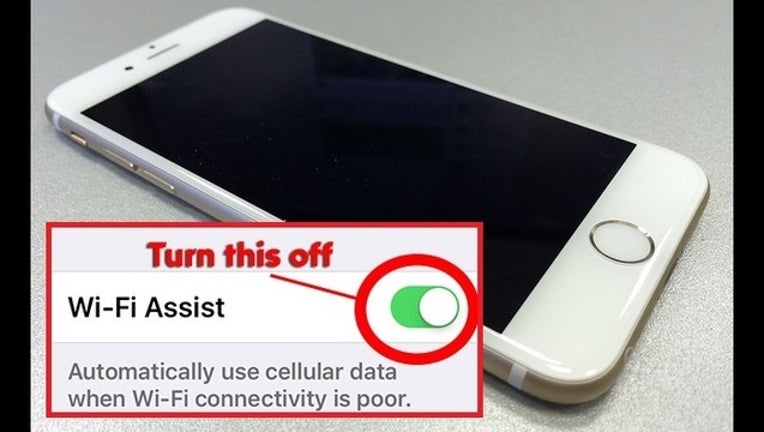 article
CHICAGO (FOX 32 News) - A new iPhone feature that comes with the iOS 9 software update is causing users' data rates to skyrocket, resulting in higher monthly bills.
The feature is called 'Wi-Fi Assist', and it automatically allows your phone to download data through your cellular plan when a Wi-Fi signal isn't very strong.
Here's how you turn it off: Go to Settings > Cellular (called Mobile Data in certain areas), and scroll to the very bottom of the page where you can turn the feature off.
You can also go to Settings > Cellular to see how much data you've already consumed this month.