Houston woman body slammed to the ground during jugging robbery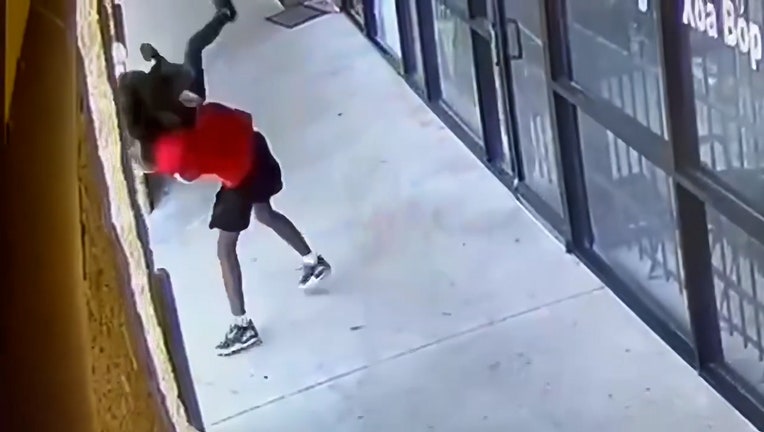 article
HOUSTON - A suspect is wanted following a violent robbery after body-slamming a victim in Houston. 
According to Houston police, a woman was walking in front of a shopping center in the 9800 block of Bellaire around 11:30 a.m. on February 13. 
RELATED: EXCLUSIVE UPDATE: Texas State Representative Ron Reynolds says TEA takeover of Houston ISD 'imminent'
That's when the woman stated she was approached by an unknown male, who grabbed her, and attempted to take an envelope containing cash she was carrying. 
The victim then dropped her items to the ground, so the suspect grabbed what he thought was the envelope and began to run away. 
That's when he realized that he had the wrong envelope. 
Police said the suspect then ran back to the complainant, picked her up, and body-slammed her onto the ground. 
The suspect grabbed the envelope containing the cash and fled the location. 
Police stated prior to the robbery, the victim that was attacked had gone to the Bank of America in the 9800 block of Blackhawk and withdrew a large sum of money for an upcoming trip. The victim then drove 24 miles to the 9800 block of Bellaire. 
Authorities believe it's probable that the suspect or suspects were watching the bank and followed her to her next location.