Houston shooting: Teen shot on Meadowglen Lane after getting home from work
HOUSTON - An 18-year-old was shot twice after returning home from work early Monday morning, Houston police say.
The shooting was reported around 1:05 a.m. in the 9800 block of Meadowglen Lane.
MORE: 3-year-old almost killed by celebratory gunfire, bullet flew over her head
According to police, the teen had come home to the apartment complex after work and encountered someone in the parking lot.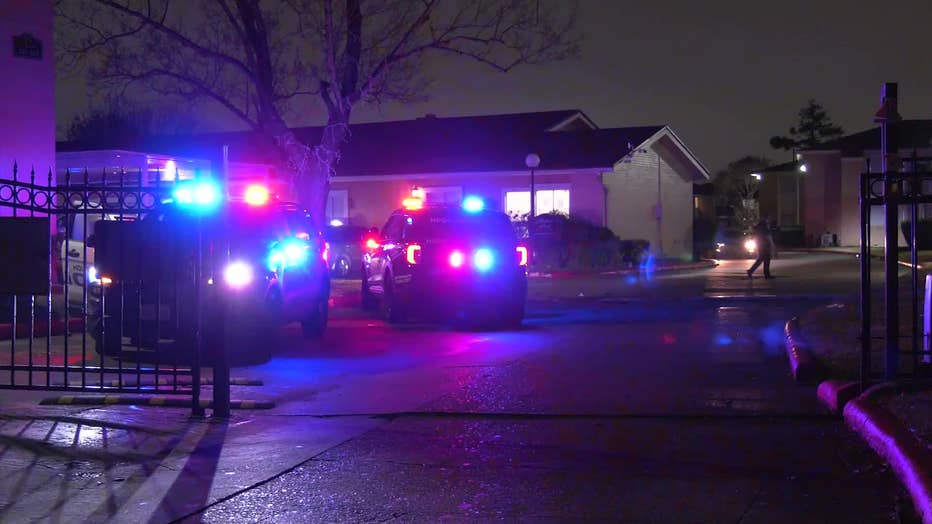 The Houston Police Department investigates a shooting on Meadowglen Lane.
It's unclear exactly what happened, but the teen was shot twice. Police say he then ran to his apartment and called for help. 
He was taken to the hospital with two gunshot wounds to his abdomen, police say. He was last reported to be in critical condition.
Anyone with information is asked to call the Major Assaults Division at (713)308-8800 or Crime Stoppers at 713-222-TIPS.