Houston PD officer hospitalized after suspected DWI driver crashes into patrol car
HOUSTON - An officer with the Houston PD was hospitalized overnight after a suspected drunk driver crashed into their patrol car while trying to block traffic from a previous accident. 
MORE STORIES INVOLVING THE HOUSTON PD
It happened a little after 2 a.m. on the eastbound North Loop on I-45 N. That's where an unidentified officer was called to a crash, where the driver of an orange sedan cut across a median, cracking her oil pan and leaving her in the road, blocking traffic. 
From there, officials said a semi-truck had to run off the road to avoid striking that driver's car.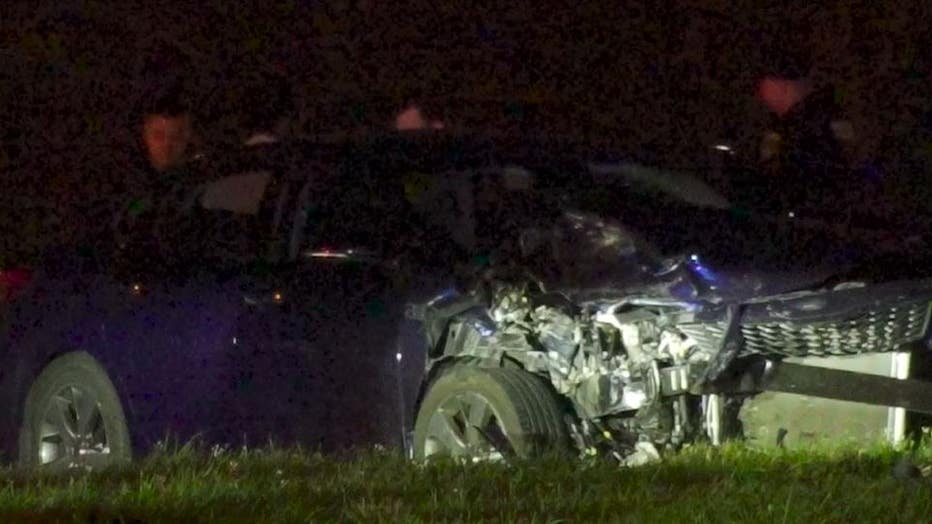 When the officer arrived, investigators said their patrol car was hit as well by a driver in a blue KIA. The officer, only identified as a Sergeant for the Houston PD, was taken to an area hospital in stable condition. 
Meanwhile, the KIA driver was taken in handcuffs for DWI. Their identity was not released, as of this writing.