Houston man who jumped bail before 2021 trial given 50-year prison sentence
HOUSTON - Houston officials say a man will spend 50 years behind bars after he was rearrested for jumping bail ahead of his initial murder sentencing trial. 
PREVIOUS: Criminal Dist. Court judge frees repeat offender with 4th felony bond days before his capital murder trial
Kevin Calhoun, 32, was facing life in prison without parole for killing Chad Reese, 25, in August 2016 during a home invasion. Investigators said Calhoun broke into Reese's apartment near Greenspoint, stole a gun, some cash, and shot the 25-year-old in the head.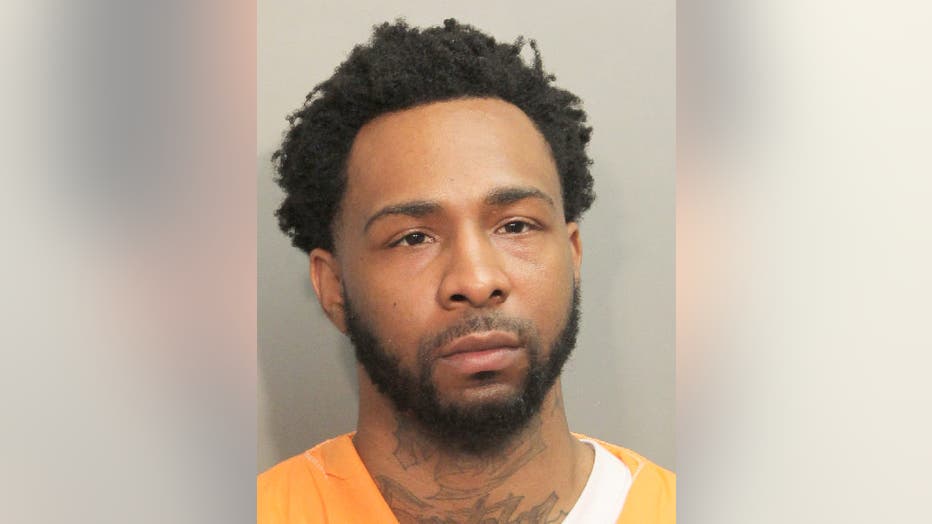 Kevin Calhoun (Photo: Harris County Jail Records) 
Back in June 2021, FOX 26 highlighted the criminal district court judge who reportedly freed Calhoun as part of its Breaking Bond series. 
He was later re-arrested, according to the Harris County District Attorney's Office, and pleaded guilty to the charges in exchange for an agreement. The 32-year-old will have to serve at least half the sentence before becoming eligible for parole. 
"The public is better off with this defendant off the street," Assistant District Attorney William Cowardin, who prosecuted the case said. "This was a calculated plan to rob someone in their home, and we're all safer with him in prison."
"This is a repeat offender who did everything possible to escape responsibility and accountability for his crimes," DA Kim Ogg added. "We have finally been able to deliver justice for the victim's family."