Houston Astros host part-time job fair for various positions
HOUSTON - Interested in working part-time for a World Series Championship team? The Houston Astros are hosting a job fair this weekend to fill some empty roles.
The Astros announced on Thursday they are hosting a part-time job fair for various positions in Retail and Guest Services on Saturday from 9:30 to 11:30 a.m. in the Suite Level. The entrance to this level is through the Premium Entrance gate located in the Diamond Lot.
HOUSTON ASTROS: Astros' new GM: Dana Brown hired after spending last 4 seasons with Braves
Those interested in applying are asked to submit an application for the jobs they're interested in. After submitting the application, be sure to attend the job fair.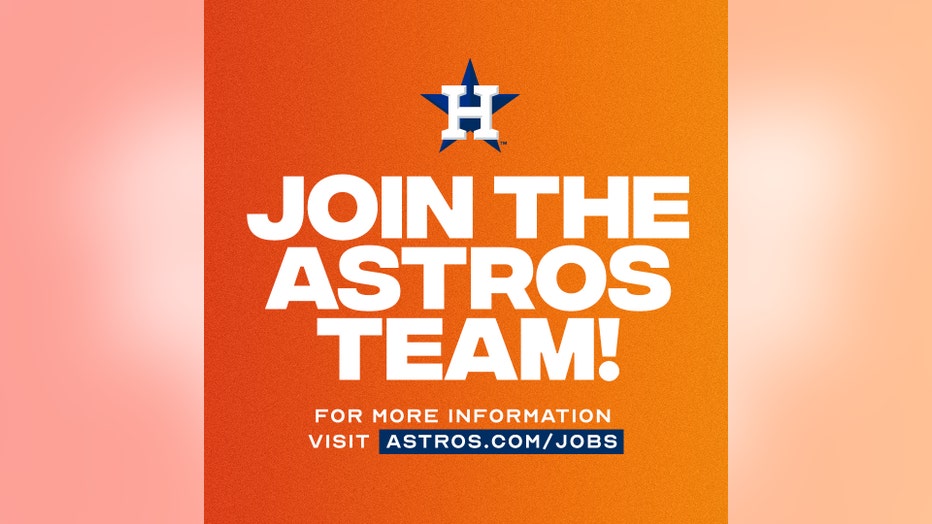 Courtesy of Houston Astros
Parking is available in Lot A for those attending the job fair.
READ MORE STORIES RELATED TO THE HOUSTON ASTROS
To see the full list of job openings for the part-time job fair, click here.