Homeless man, customer told to leave McDonald's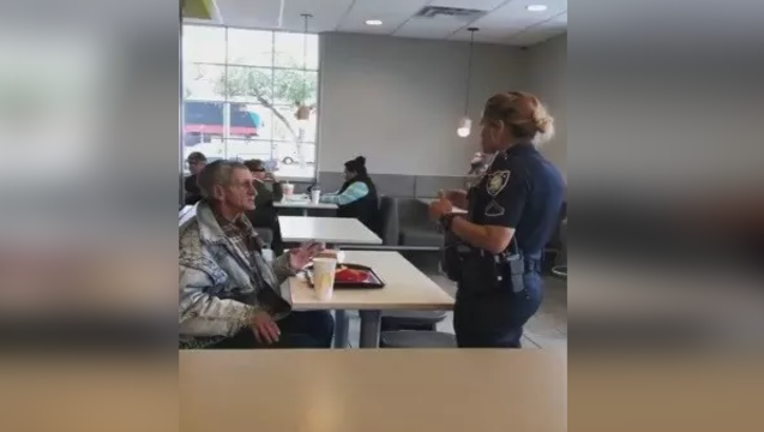 article
MYRTLE BEACH, S.C. - A McDonald's customer says he bought a homeless man a meal and then both men were inexplicably told to leave the restaurant.
The Myrtle Beach mayor and police say that's not exactly what happened, and Mayor Brenda Bethune defended an officer's response to the situation.
The customer, Yossi Gallo, recorded the dispute and uploaded it to Facebook on Wednesday. It quickly went viral.
In the video, the officer said the homeless man needed to leave because he was asking McDonald's customers for money.
Gallo said the homeless man didn't ask him for money, and he couldn't understand why they couldn't finish their meals.
The restaurant manager then tells Gallo to stop yelling and says he is being disorderly.
McDonald's didn't immediately respond to an email.
Credit: Storyful