Home invader arrested in Spring, accused of holding woman at gunpoint
SPRING, Texas - A home invader accused of threatening a woman at gunpoint to perform sexual acts on him in Spring early Tuesday morning is now behind bars.  
SEE ALSO: Two suspects robbed mother, assaulted her in front of kids while out on bond for previous charges
Constable deputies with Harris County Pct. 4 said they were called to a home in the 23000 block of Blodgett Peak Trl a little before 7 a.m. That's when a 14-year-old caller told officers their mother was being held at gunpoint. 
Officials later identified the gunman as Jeremy Wright, 21, who was able to get into the house through an opened garage. Wright allegedly demanded money from the homeowner who was getting her car ready to leave for work.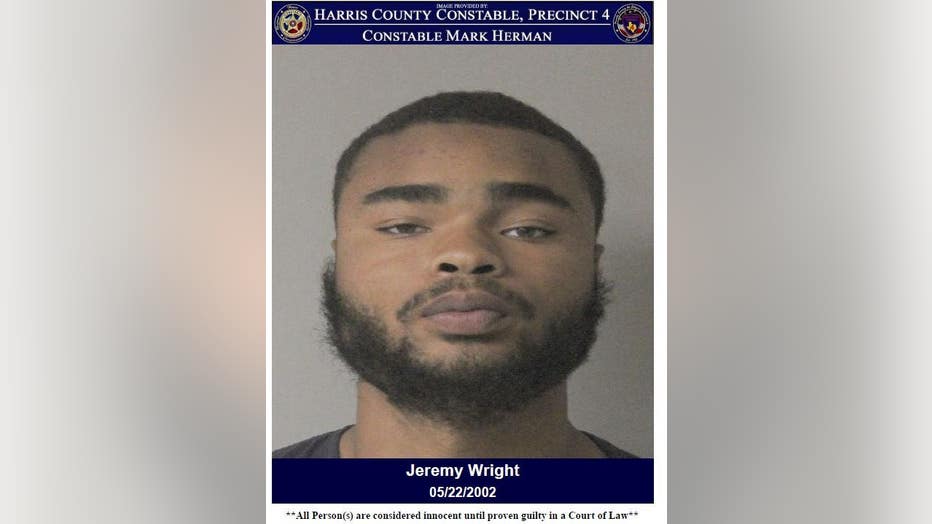 Jeremy Wright (Photo courtesy of Harris County Jail Records)
When the homeowner told Wright she didn't have any money, court documents say "he demanded that she perform sexual acts on him while he had her at gun point."
Officers were able to respond to the scene quickly and arrest the 21-year-old. 
Wright is now facing two felony charges for Aggravated Robbery and Aggravated Sexual Assault. As of Tuesday morning, his bond and court date has not been set.