Hitchcock PD officer shoots suspect after getting hit by car during chase
HITCHCOCK, Texas - Houston police are investigating an incident in which a Hitchcock police officer shot a suspect after being hit by a car during a chase.
It began around 1:11 a.m. on Sunday when Hitchcock PD observed a white Dodge Challenger on Hwy 6 near FM 2004 driving at a high rate of speed. When officers attempted a traffic stop, Nguyen reduced his speed but continued to drive away.
The driver, now identified as Dannyhau Nguyen, was heading north on Gulf Freeway, officials said, and eventually stopped on I-45 and Monroe, but fled from officers again.
Galveston County Sheriff's Office deputies and Harris County Precincts 2 and 8 Constable Office deputies also joined the pursuit.
MORE CRIME-RELATED NEWS COVERAGE
Nguyen continued to evade officers northbound on the Gulf Freeway, exited Monroe Rd. and entered a gas station parking lot. He then exited the parking lot and again entered the northbound lanes of the Gulf Freeway. The suspect then exited to the Eastex Freeway and traveled toward Shepherd Drive, where he exited the freeway.
Nguyen stopped the vehicle at 1816 Shepherd Drive, and, as a Hitchcock officer approached the vehicle, Nguyen hit him with his car. The officer shot his duty weapon, striking Nguyen in the arm.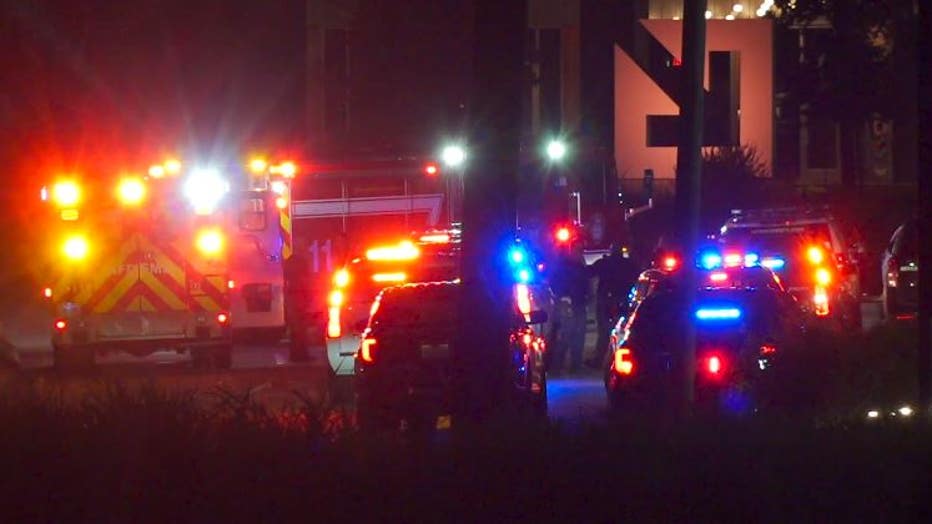 Nguyen then tried to flee a third time, northbound on Shepherd Drive and officers pursued him. Nguyen came to a stop at 580 North Shepherd Drive where he was taken into custody without further incident.
Nguyen was transported to an area hospital with non-life-threatening injuries by Houston Fire Department paramedics.
A Hitchcock police officer was transported to an area hospital with minor injuries.
No other officers or deputies were injured.
MORE STORIES INVOLVING POLICE CHASES
As is customary when a law enforcement officer discharges a weapon in the Houston city limits, this incident is being investigated by the HPD Special Investigations Unit and the Harris County District Attorney's Office.
Nguyen, 32, is charged with felony evading by the Galveston County Sheriff's Office.