East Freeway crash: Multiple vehicles hit woman who got out of rideshare, Houston police say
HOUSTON - Police say they are searching for multiple vehicles that struck a 28-year-old woman who reportedly got out of a rideshare vehicle along a Houston freeway.
The deadly crash was reported shortly after midnight Monday in the 8900 block of East Freeway.
MORE: 1 dead, 1 injured in shooting outside Houston club
According to police, a rideshare driver told them he was taking the woman to her destination when she tried to get out of his vehicle on the freeway.
The driver told police he locked the door to keep her from getting out of the vehicle while it was moving, officials say. According to HPD, he said he pulled over to the right shoulder, and the woman got out of his vehicle through a window.
The driver told police that the woman was out of his sight when she was struck.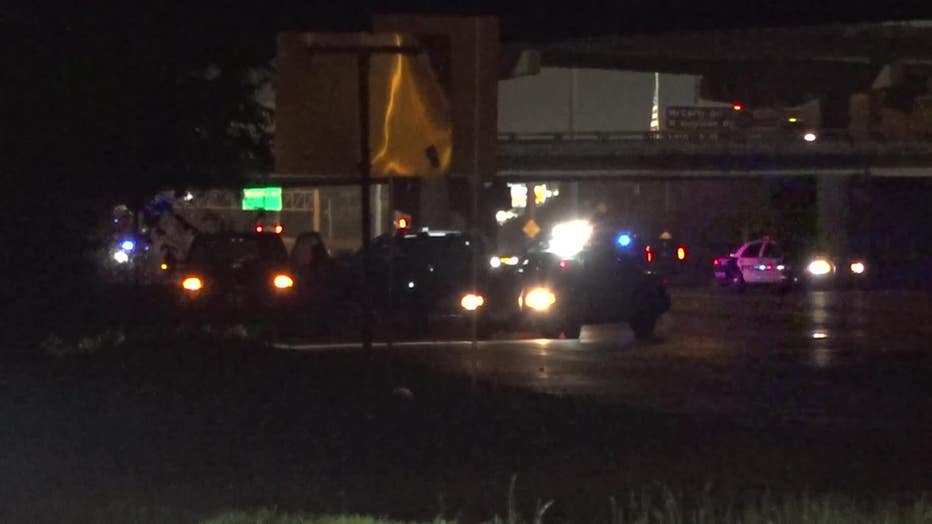 The Houston Police Department investigates a deadly crash on the East Freeway.
MORE: 2 Houston firefighters taken to hospital after hit-and-run crash
Police say a pickup traveling eastbound on the entrance ramp struck the woman as she ran on the freeway. The driver of the pickup truck pulled over. According to HPD, the pickup truck driver reported that several other vehicles struck the woman, and those drivers initially stopped but left the scene before officers got there.
The driver of the pickup truck was determined to not be impaired. He was questioned and released.
Police are searching for the other vehicles that struck the woman. Anyone with information is asked to call the HPD Hit and Run Unit at 713-247-4072 or speak anonymously to Crime Stoppers at 713-222-TIPS.