Heavy truck fire on East Freeway at San Jacinto River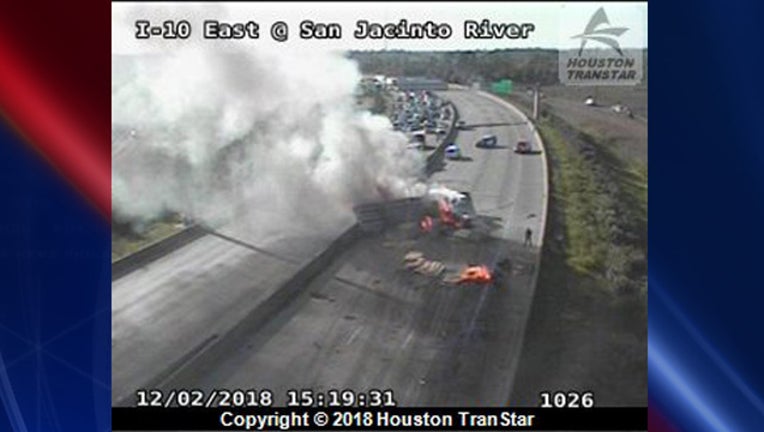 An overturned heavy truck on the East Freeway near the San Jacinto River is slowing traffic.
The truck overturned in the westbound lanes and caught on fire. All westbound mainlanes are shut down and some eastbound mainlanes are affected.
Law enforcement and emergency crews are on the scene.