HCSO sergeant fatally struck by car; driver charged with intoxication manslaughter
A Harris County Sheriff's Office sergeant has died after he was struck by a suspected intoxicated driver while conducting an off-duty motorcycle escort, authorities say.
Harris County Sheriff Ed Gonzalez identified him as 45-year-old Sgt. Ramon Gutierrez, a 20-year veteran of the department.
SIGN UP FOR FOX 26 HOUSTON EMAIL ALERTS
Authorities say Lavillia Spry, 40, has been charged with intoxication manslaughter, failure to stop and render aid, and evading arrest in connection to the crash.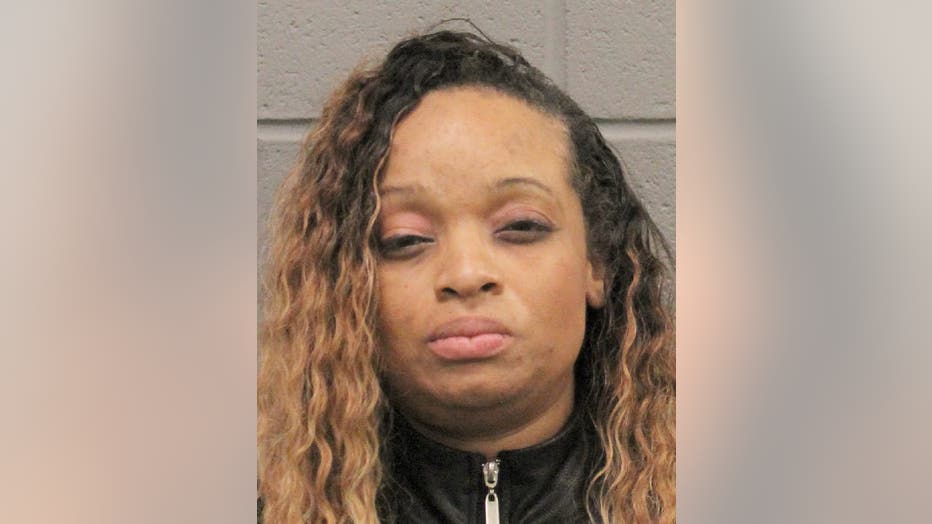 The crash occurred around 12:30 a.m. Monday in the 8900 block of E. Sam Houston Parkway N near Tidwell while Sgt. Gutierrez and others were escorting an oversized load along the service road. 
According to the sheriff, Sgt. Gutierrez was off his bike, blocking the exit ramp, when a driver drove around his motorcycle and struck the sergeant.
Sgt. Gutierrez was transported to Memorial Hermann via Life Flight, but unfortunately passed away from his injuries.
Sheriff Gonzalez said the driver, who exhibited signs of intoxication, fled the scene but was later stopped by another deputy.
Sean Teare, Chief of the Harris County District Attorney's Vehicular Crimes Division, says he knew Gutierrez personally and is trying to make sense of how this occurred.
"She went more than a mile after she struck the sergeant. After she knew that she potentially took someone's life, and then had to be flagged down by another officer in order to stop. It's unacceptable, it's so beyond any rational thought that it's hard for people to understand how something like this can happen," said Teare.
Sgt. Gutierrez was a supervisor in the Vehicular Crimes Division, where he served for the last 13 years. He previously served as a detention officer, patrol deputy and accident investigator.
"Our entire Sheriff's Office family is grieving the sudden loss of our long-time brother," said Sheriff Gonzalez. "Sgt. Gutierrez served his community with honor and distinction, and we ask for everyone to lift his family in prayer during this tremendously difficult time."
Sgt. Gutierrez is survived by his wife and three children, a daughter and two sons.