Harris Health System approves $2.5 billion bond request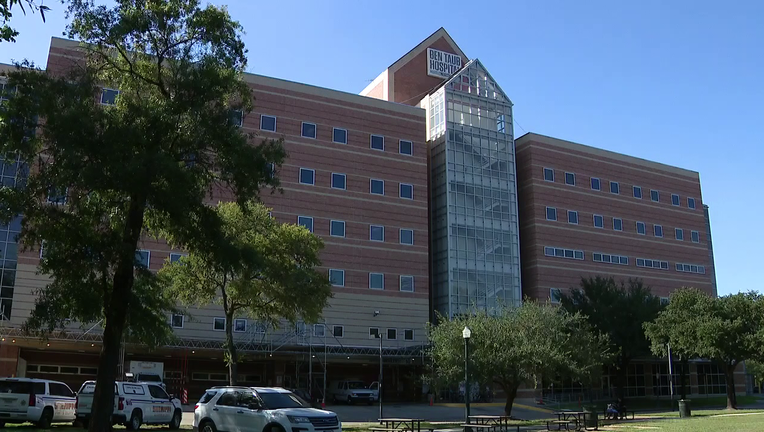 article
HARRIS COUNTY, Texas - A request to order a bond election for the Harris Health System was unanimously approved by the Harris Health System Board of Trustees, pending approval by the Harris County Commissioners Court. 

The request is to finance the rebuilding and upgrading of Harris Health's facilities, which are quickly reaching their end of use and have been operating at near-full capacity for years, officials said in a release. 
SUGGESTED: Man fatally stabbed in north Houston apartment complex, officials investigating
If passed in the November 2023 ballot, this bond referendum will provide much-needed investment for the public safety net. 
"Without immediate public investment, our hospitals and emergency rooms will continue to exceed capacity on a daily basis. We need to act now to address the immediate needs but also prepare for the inevitable growth in demand as Harris County grows," said Arthur Bracey, MD, chair, Harris Health System Board of Trustees.
The proposed $2.5 billion bond and capital construction package includes several essential initiatives, including the construction of a new Level I-capable trauma center outside the Texas Medical Center, replacing the current Harris Health Lyndon B. Johnson (LBJ) Hospital, adding new community-based clinics in high-need areas, and providing the necessary investments into Harris Health Ben Taub Hospital to extend its life span.
DOWNLOAD THE FOX 26 HOUSTON APP BY CLICKING HERE
"LBJ and Ben Taub were built over 30 years ago, and in that time our community has grown exponentially," said Esmaeil Porsa, MD, president and CEO, Harris Health System. "The addition of a Level I-capable trauma center will be the first of its kind in Harris County outside of the Texas Medical Center and is vital in meeting the needs of our region."
In addition to the bond package, Harris Health intends to raise $100 million in philanthropic support and an additional $300 million from operational savings to help offset the total $2.9 billion strategic capital improvement plan.
Over the next three months, the Harris County Commissioners Court will deliberate on the bond request. Commissioners will be able to take action on the bond proposal in August, as set by state statute, to either put the bond proposal on the ballot in November 2023 or decline to do so.