Harris County deputies searching for suspects in two robberies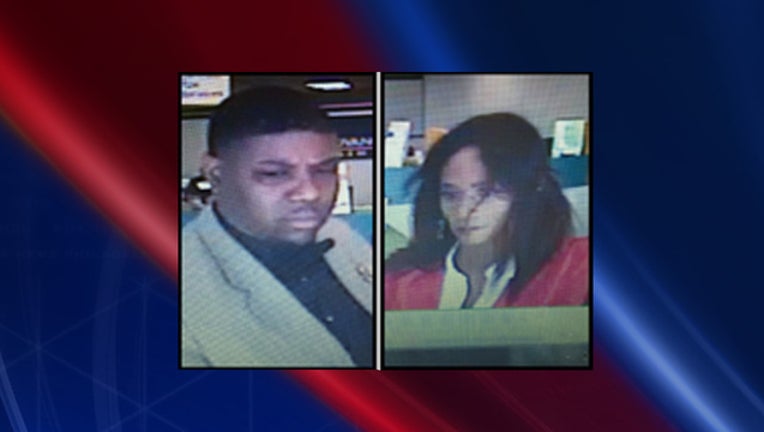 article
HARRIS COUNTY, Texas (FOX 26) - Harris County Sheriff's Office needs help identifying two robbery suspects they say robbed two businesses on Tuesday.
According to investigators, the two suspects robbed an Advanced Auto store in the 10900 block of Grant Road around 10:30 a.m. and  the Lone Star Title Sore in the 9100 block of W F.M. 1960  at 10:50 a.m. Deputies say in both cases first man would enter the store asking about a loan and then the second suspect would enter and demand money from the cash drawers.
The first suspect is described as a black male, 6'0", 220 to 240 pounds, medium build, wearing a brown sports coat, dark shirt, bow tie, and dark slacks.
The second suspect is described as a black male, 150 lbs, 5'6" to 5'7", wearing a long straight black wig, women's dress pants, a red jacket, and black high heeled shoes.
Anyone with information is asked to call the Harris County Sheriff's Office Robbery division at (713)274-9210. Crime Stoppers is offering up to a $5,000 reward for information leading to an arrest or charging in this case. Tips can be called into Crime Stoppers at (713)222-TIPS.