Channelview couple dead in apparent murder-suicide; teen made tragic discovery: sheriff
A couple is dead after an apparent-murder suicide at an apartment in Channelview, authorities say.
The shooting was reported around 5:30 a.m. Wednesday in the 900 block of Ashland Blvd.
 MORE: Woman, child found dead in north Harris County: Sheriff
Deputies responded to the apartment and found a man and a woman dead from gunshot wounds.
Sheriff Ed Gonzalez said they are believed to be husband and wife, although it wasn't clear if it was common-law marriage. They reportedly lived at the apartment for about a year.
According to the preliminary investigation, the sheriff says it is believed the man shot the woman and then himself.
"At this point investigators are treating this as an apparent murder-suicide. Obviously this remains under investigation so things are always subject to change, if you have more information or once the Harris County Institute of Forensic Sciences completes their medical investigation. But everything to this point points to another, again, tragic intimate partner murder-suicide," Sheriff Gonzalez said.
MORE: Woman injured after possible road rage shooting in Houston ends in crash
The sheriff says the man may have been intoxicated the night before, and the couple argued throughout the evening. Gunshots were heard early in the morning.
The sheriff said the man's 15-year-old brother was sleeping in another room, heard some commotion and then found the couple dead in a bedroom.
"It's tragic that a teenager has to witness or experience this. And you know there's trauma that's involved with that," the sheriff said. "And we hope, you know, for the betterment of his future that he's able to get the help and support needed to overcome something like this. That's something that no child, no teenager should ever have to experience."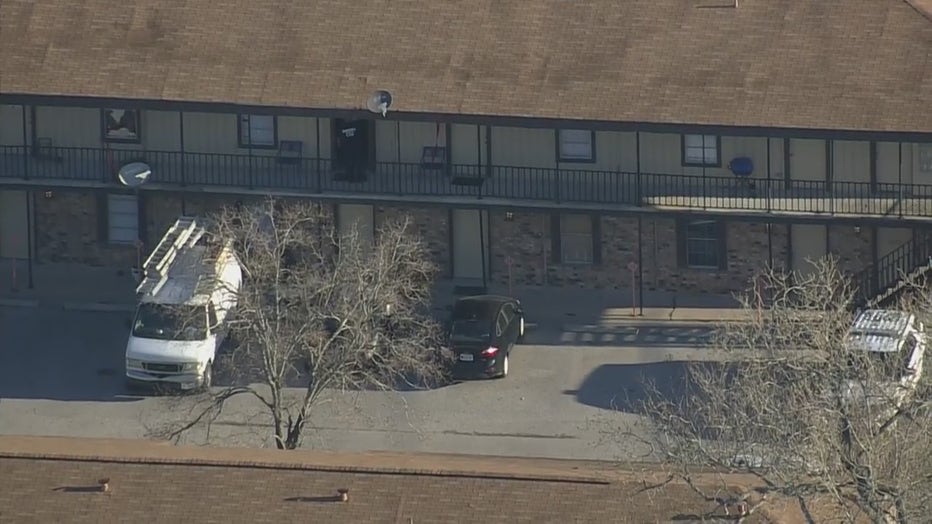 The Harris County Sheriff's Office investigates the deaths of two people in Channelview.
The sheriff says family members reported that there was a history of abuse between the husband and wife.
The sheriff says the couple may have been together for about 10 years and lived together for five.
"According to a family, there was a long history of abuse between the man and the female," the sheriff said.
This was the second apparent murder-suicide in Harris County this week. A mother and her 6-year-old daughter were found dead on Tuesday.
"These situations, unfortunately are far too common in our county. A lot of our murders are a result of domestic violence. Across the country, it's my understanding that about 11 of these happened every single week, and hundreds occur every year," Sheriff Gonzalez said. "Just throughout my own history, I've investigated many of these situations and we continue to see them and we continue to try to raise awareness about seeking help for mental health, seeking help when there's obviously violence occurring in a home and also being very careful whenever there's the presence of guns. It's sometimes a very toxic mix when all included."