Gorsuch asks his first questions from Supreme Court bench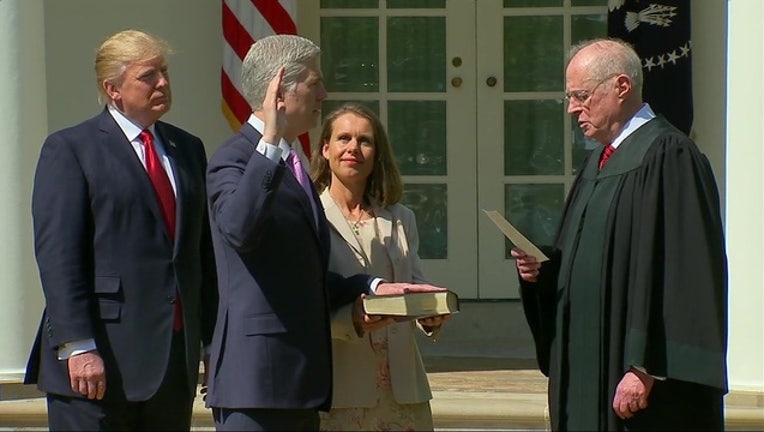 article
WASHINGTON (AP) - It took less than 15 minutes for newly minted Supreme Court Justice Neil Gorsuch to ask his first questions from the bench.
Gorsuch and his colleagues were hearing arguments Monday for the first time since President Donald Trump's pick was sworn in April 10.
The case before the justices involved a procedural issue in a federal worker's employment discrimination claim. Gorsuch asked lawyer Christopher Landau four questions in a row, saying he was "sorry for taking up so much time."
The high court is back to its full contingent of nine members after being short-handed since Justice Antonin Scalia's death more than 14 months ago.
The session started with Chief Justice John Roberts welcoming Gorsuch and wishing him "a long and happy career in our common calling."