Florence aftermath: 'Catastrophic, life-threatening' flooding risk as storm shatters rainfall record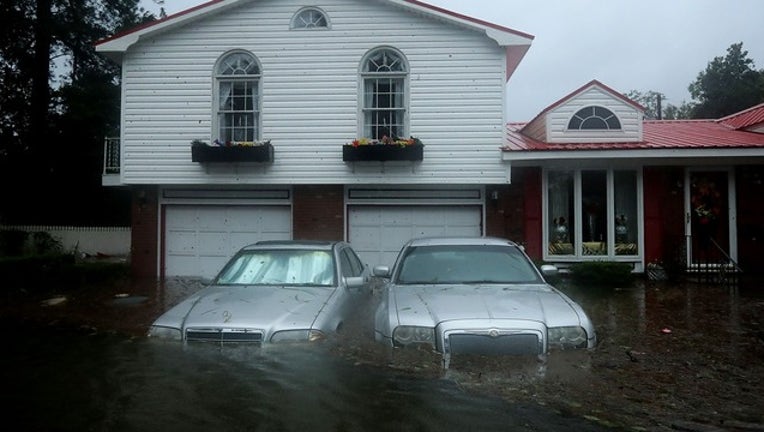 article
FOX NEWS - Tropical Depression Florence, which caused at least 13 deaths and knocked out power for almost a million people, has inundated parts of North Carolina with record-shattering rainfall that's expected to push rivers over their banks in the coming days and could spawn dangerous mudslides.
The slow-moving storm is expected to dump another 5 to 10 inches of rain in western North Carolina and southwest Virginia, on top of the 20 to 30 inches that have already fallen since Florence came ashore Friday as a Category 1 hurricane with 90 mph winds.
READ MORE: Baby girl born to North Carolina family fleeing Florence
The 13 fatalities include a mother and her 8-month-old child, who  were killed when a massive tree crushed their house; an 61-year-old woman who was killed when the vehicle she was driving struck a tree; a 77-year old man died after he went outside to check on his dogs and was blown down; three additional people died because of flash flooding on roadways. 
In North Carolina, 680,248 homes were without power and an additional 59,000 were without power in South Carolina. Over 26,000 people were in shelters in three states and more than 2,400 flights were canceled as a result of the storm.
More on Florence: