Fiat Chrysler recalling more than 1.1 million vehicles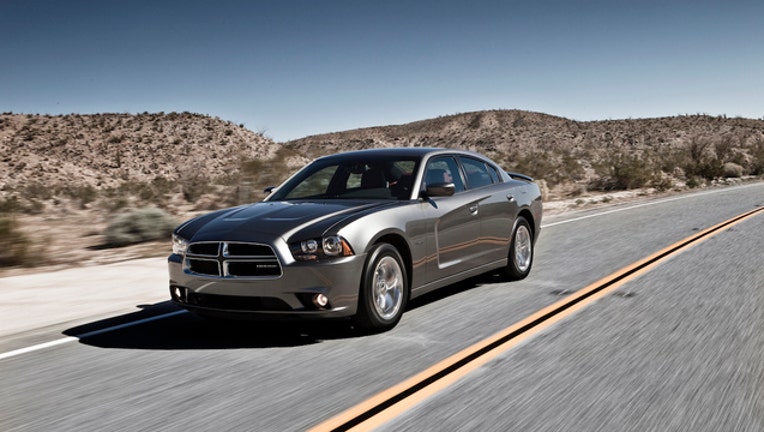 article
DETROIT (AP) — Fiat Chrysler said Friday it's recalling more than 1.1 million cars and midsize SUVs worldwide because drivers can't tell if they've put the vehicles in park.
The confusion can increase the risk of a rollaway accident.
The recall covers the 2012-2014 Dodge Charger and Chrysler 300 sedans and the 2014-2015 Jeep Grand Cherokee SUV.
FCA is recalling 811,586 vehicles in the U.S.; 52,144 vehicles in Canada; 16,805 in Mexico; and 248,667 outside North America.
The vehicles have an electronic shift lever that moves forward or backward to let the driver select the gear instead of moving along a track. A light shows which gear is selected, but to get from "drive" to "park," drivers must push the lever forward three times.
The vehicles sound a chime and issue a dashboard warning if the driver's door is opened while they aren't in "park." But the push-button ignition doesn't shut off the engine, increasing the risk of the vehicles rolling away after drivers have exited.
FCA said it's aware of 41 injuries potentially related to the problem.
The U.S. government opened an investigation into the vehicles in February after getting reports that they were rolling away when they were supposed to be parked.
The National Highway Traffic Safety Administration found that the shift lever "is not intuitive and provides poor tactile feedback to the driver," according to documents posted on the agency's website. The agency had at least 121 reports of crashes related to the issue.
Owners will be notified. Dealers will update the shifters so the vehicles won't move once the driver has exited. They will also add enhanced warning signals. FCA says customers should carefully follow the instructions for operating their shifters until their vehicles are repaired.
FCA changed the shifter design on the Charger and the 300 in the 2015 model year. It changed the Grand Cherokee's shifter in the 2016 model year.
___
This story has been corrected to show that FCA changed the shifter design on the 300 in the 2015 model year, not the 200.