Fast food manager fired after video of argument with customers goes viral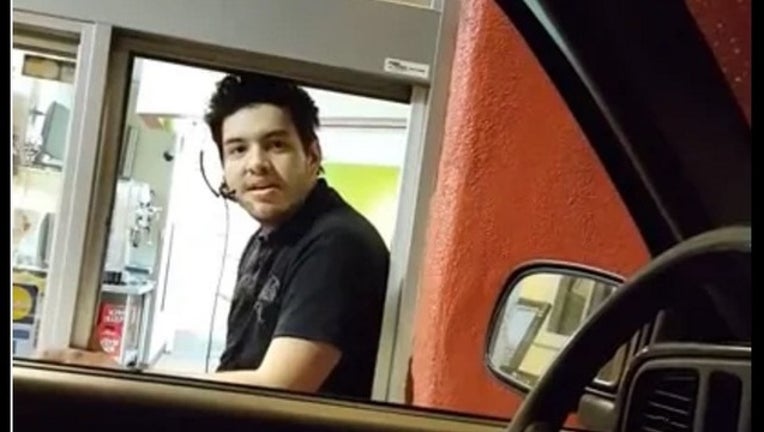 article
PEORIA, AZ - A manager at an Arizona fast food restaurant has been fired after a video of a negative interaction with a customer was posted online last week and subsequently went viral.
The video is entitled "Confrontation between Del Taco drive thru and customer who didn't get their sauce." It was posted to Vimeo on April 27 by user Kobe D. The account appears to have been created the same day the video was uploaded.
The altercation reportedly took place at a Del Taco in Peoria, KNXV reports.
In the video, who nearly spans three minutes, the customers can be seen speaking with the manager through the drive-thru window.
Warning: This video contains graphic language.
Allegedly, the argument seems to have started after the customers did not receive sauce packets.
The customers begin to record the argument and the manager's reaction seems to suggest that it does not phase him.
"I don't give a [expletive], bro," the manager says in the video. "Seriously, go ahead alright. Where you going to post it, YouTube? No one's going to [expletive] see it."
When the manager asks who the video will be sent to, a female customer responds, "Your boss, duh."
"I am the boss. My dad is actually the [expletive] owner so good luck with that," the manager responds.
The customers then say that if the manager is unhappy, he should get an education and a new job.
The video has been shared several times on Del Taco's Facebook page.
KNXV reports that they reached out to Del Taco for comment.
Del Taco responded and said it was "appalled" by the actions in the video and that the employee was fired "immediately."