Escaped arrest suspect caught after jumping in bayou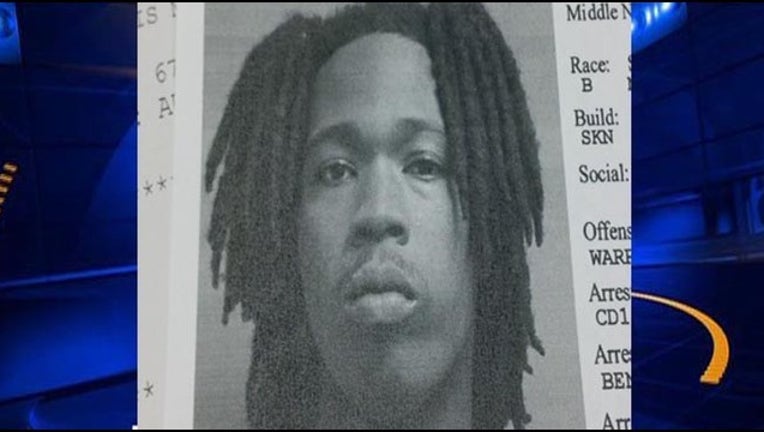 FOX26HOUSTON - UPDATE (8:10 pm): Houston Police have arrested an escaped arrest suspect after he jumped in Buffalo Bayou Wednesday evening.
Devonte Hopkins parked in a no-parking zone at 49 San Jacinto. When Pct 1 deputy constables approached him, officials say Hopkins gave them a false name. When officers discovered his real name, they found an open warrant on Hopkins for possession.
While he was being placed into custody, with his hands cuffed behind his back, he fled, and jumped into Buffalo Bayou.
After brief search deputies pulled Hopkins out of the bayou. He faces additional evading charges and failing to ID to a police officer.
PREVIOUS REPORT  (6:58 pm): The suspect was taken from Buffalo Bayou and is now in custody.
PREVIOUS REPORT:
An arrest warrant suspect is on the run following an escape in Harris County.
Harris County Precinct 1 was in the process of booking one suspect when the suspect got away and took off running.
Authorities believe that the suspect may have jumped into Buffalo Bayou. The Houston Fire Department is currently on scene at the bayou.
This story is developing and will be updated accordingly.